Press Corporation plc (PCL) says it is working on an expansion strategy through mergers and acquisitions (M&As) and has lined up a number of projects to achieve the objective.
Speaking during the 39th Annual General Meeting in Blantyre on Friday, PCL chairperson Randson Mwadiwa, who reported a K36.3.1 billion profit after-tax in the year ended December 31 2022, said the group remains committed to achieving strategic priorities while navigating the broader market and economic challenges.
"The group's current strategy is centred around optimizing existing assets and investing in capacity for the future. It is with this in mind that the group envisages organic growth through expansion projects in ethanol businesses to unlock its performance and sustainable potential," said Mwadiwa.
Mwadiwa further said PCL has also engaged in portfolio rebalancing to pursue greenfield projects in the renewable energy as well as processing and manufacturing.
He also told the shareholders that following the execution of the sale and purchase agreement on People's Trading Centre (PTC), PCL group completed the exit process from the firm.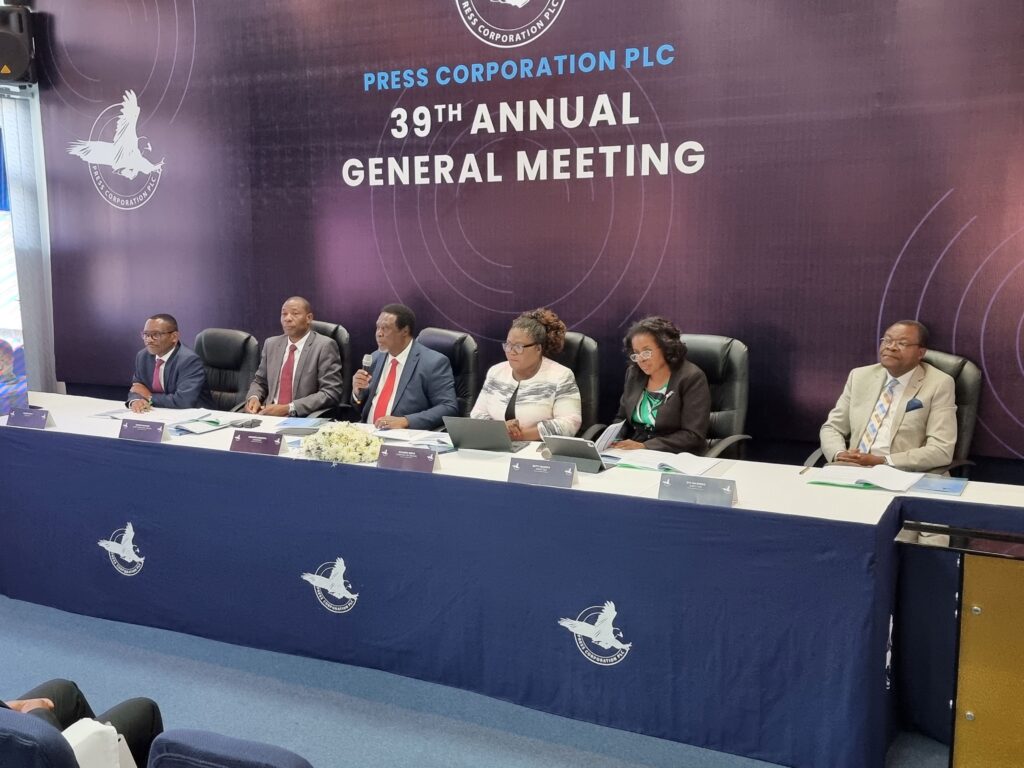 He said poor performance coupled with the lack of adequate capital to underwrite the business resulted in a decision to close down PTC.
Commenting on the underperformance of Malawi Telecommunications Limited (MTL) and The Foods Company Limited, Mwadiwa said a decision was made to preserve shareholder value in these entities.
He said for MTL, they consolidated its investment in the telecoms sectors through TNM plc and Open Connect Limited.
One of the shareholders Joe Maele commended PCL board for the changes it has made at the conglomerate and TNM plc, one of PCL's subsidiaries.
"The change at PCL was much sought after," he said, referring to the appointment of Ronald Mangani as PCL chief executive officer.
Minority Shareholders Association of Listed Companies secretary general Frank Harawa commended PCL's performance.
"PCL remains a competitive listed firm on the market with a good dividend payout of K29 per share for 2022. We are seeing progress in the company and we believe that there is a future in this company," said Harawa.
Meanwhile, shareholders at the AGM approved a K3.487 final dividend representing K29 per share. This follows another interim dividend of K842 million paid on October 28, 2022, bringing the total dividend payable for the financial year 2022 to K4.329 billion being K36 per share, which is above the 2021 financial year dividend of K4.122 billion at K34 per share.
PCL is 47 percent owned by Press Trust, 16.29 percent by Old Mutual Life Assurance Company Limited and 36.13 percent by other shareholders.