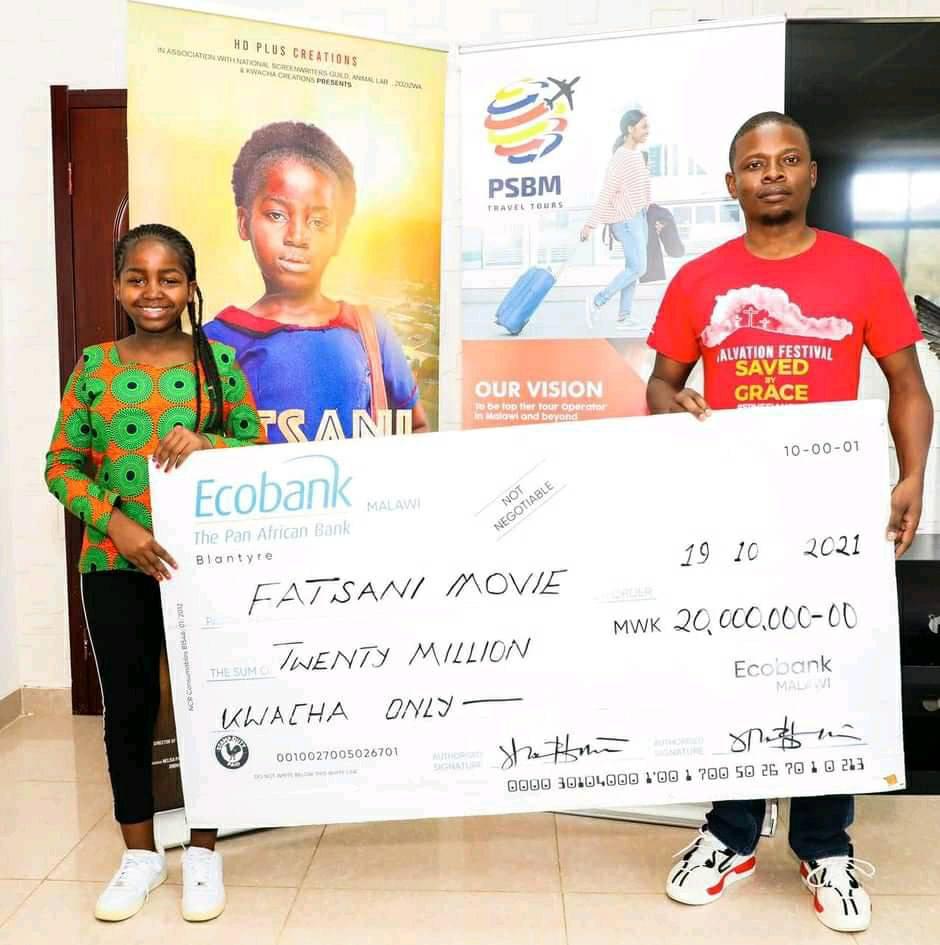 Prophet Shepherd Bushiri—through one of his companies' PSBMI Travel Tours—on Tuesday afternoon honoured the K20 million pledge he made to the Fatsani Movie team to help them promote their movie worldwide.
Asked why he supported the movie, Bushiri said, as a girl child rights activist, he was moved by the message in the movie.
"We have a duty of protecting the rights of the girl child. One of the ways we can do that is through awareness programmes. This movie carried a strong message, reminding us of the need to ensure that the girl child is fine. I have supported this movie because I want the message to reach everyone in the world," he said.
Fatsani movie team leader Gift 'Sukez' Sukali hailed the Prophet for living up to his promise.
TT is a registered travel agency responsible for spiritual pilgrims, corporate and leisure travels, safari and tours and car hire. It is a member of Malawi Tourism Council and also registered under the Tourism and Hotels Board under the Ministry of Tourism and Culture.