By Stanley Nkhondoyachepa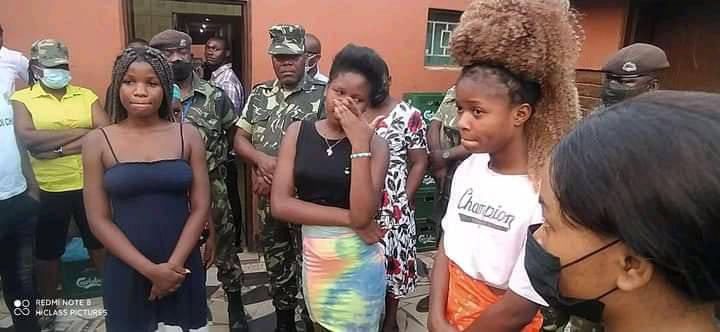 Nkhotakotaka, October 11, Mana: Minister of Gender Patricia Kaliati says government is putting in place relevant legal instruments to deal with men who sexually abuse girls, warning everyone found sexually exploiting girls will face the law.
She was speaking in NKhotakota on Monday, at the commemoration of the International Day of the Girl Child, held at Lozi Primary School ground in the area of Traditional Authority Mphonde.
Kaliati said it was sad to see men taking advantage of the vulnerability of girls to coerce them into sexual activities, consequently destroying girls' future through early pregnancies, marriages and diseases.
"We will also intensify civic education, resource mobilization and utilization, training of chiefs and parents to make sure that we end early marriages," she said.
Kaliati said the International Day of the Girl Child gives them a chance to take stock of what have been the root causes and challenges of early marriages where girls are abused.
"We also think of the digital services which we need to be providing to our children because of the COVID-19 where our children were not participating in online education," she said.
She said government was committed to establishing tele-centres in all districts across the country so that boys and girls should have access to internet.
UNICEF Malawi Country Representative, Rudolf Schwenk said gender inequality severely impact the fulfillment of children's rights and the realization of the sustainable development goals and the goals of Malawi's vision 2063.
He said the theme for this year was timely, based on the demands for increased access to digital technologies which has emerged as an absolute necessity.
"The COVID-19 pandemic has put a spotlight on the crucial role of technology in the delivery of education. Amidst this emergency, Malawi was one of the first countries to launch the continuity of learning programs within six weeks of school closure using radios," he said.
Victoria Jones, a Form 4 Student at Mpondagaga Community Day Secondary School said girls were facing a lot of challenges, and appealed to government to urgently come to their rescue.
"We are vulnerable to rape and defilement acts, largely because of the long distance we travel to access education especially in the rural areas," she said.
She called on government to put in place stiffer sentences to those who rape, defile or coerce young girls into marriage, observing it was one of the effective ways to stop the malpractice.
The International Day of the girl child which started in 2012 and is commemorated by 170 United Nations (UN) member countries was this year celebrated under the theme, "Digital Generation, Our Generation.