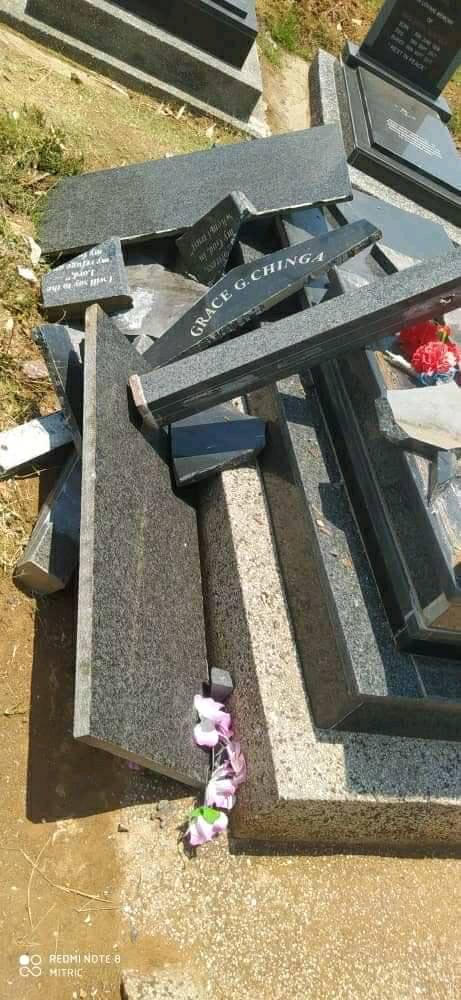 Unknown criminals have today vandalized the tombstone of the late Gospel Musician, Grace Chinga at Henry Henderson Institute (HHI) Cemetery in Blantyre.
Writing through his Facebook post, Late Grace Chinga's son, Steve Spesho says as a family, they do not know the intention of the criminals, why they have vandalized the tombstone.
"Anthu a mtima oipa aphwanya chiliza cha malemu Grace Chinga. Chomwe amafuna sichikudziwika.
"Anapita koyamba nkukaswa pang'ono koma sitinayankhulepo kanthu. Sitikudziwa kuti azilonda a ku HHI cemetery anali kuti.
"Apa apita kukamalizitsa. Sitikudziwanso kuti azilonda anali kuti ndipo zinatheka bwanji kuti munthu asamve chifukwa kuswa chinthu cholimba pamayenela pamvekebe phokoso, " reads the statement on his Facebook.