Southern Region Football Association (SRFA( has expressed satisfaction with the progress of the Castel Challenge Cup saying teams in small leagues are showing a great spirit of resilience being manifested in the results of games.
Speaking during the cup's game between Nsanje United and Changalume Barracks at Nsanje Youth Centre, SRFA chairperson Raphael Humba said Division 1 teams are portraying zeal and determination.
At the end of the match Nsanje United defeated Changalume Barracks 7-6 in post-match penalties after the game ended 0-0.
"Today's Ibongetse Cup fixture has given us a great game where we have seen Division 1 team knocking out a Premier Division side. This means that Castel Challenge Cup is taking Malawi's football to another level," said Humba.
According to the association, Nsanje United becomes a second team in Division 1 to knock out a team in Premier Division.
"Castel Cup is living by its mission of developing football in the country. We are happy to see Nsanje United becoming a second lower side team to defeat a Premier Division team after Lunzu-based Soccer Rangers recently knocked out Ntaja United in the cup," he said.
Marketing Operations Manager at Castel Malawi Limited Lavern Chitakata said that Castel Cup is transforming the game of football.
"The game here at Nsanje Youth centre attests to our core objective of taking football to every corner of the county. After we launched the cup we have been going in different places to show our impact and here we are in Nsanje district because the cup is for everyone," said Chitakata.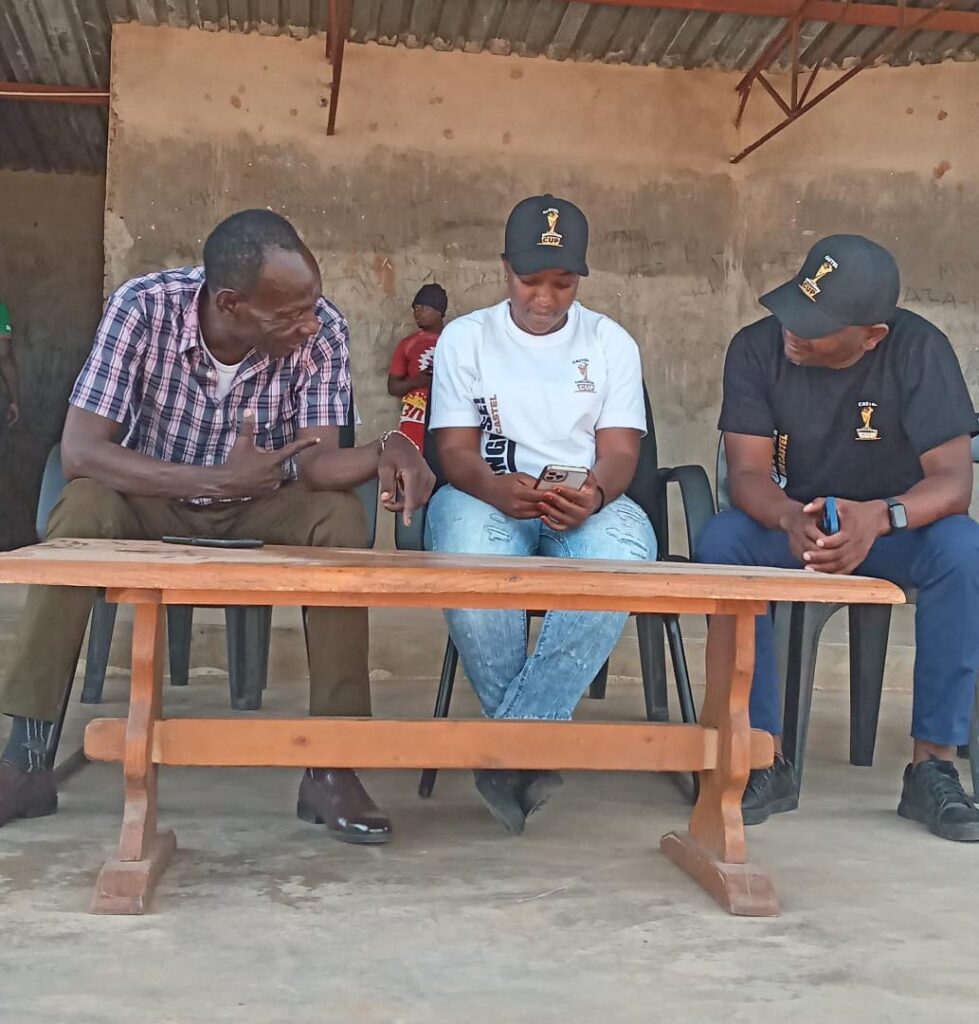 Castel Malawi expects to see teams and players in the lower leagues soaring so high to compete with Super League teams.
"With the style of play we have seen so far at regional and district level, we are assured that teams from the lower leagues will make it to the next round. As sponsors, we are looking forward to see these teams doing well and win against the big teams," she said.
Through the Castel Challenge Cup, the company is developing football in the country using a bottom-up approach which is integral in the football world.
Assistant Coach for Changalume Barracks William Chiwanda said the team will now divert focus to the Premier Division league and other cups.
"We played well and managed to dominate the game but failed to utilise the chances we created. We have been knocked-out in post-match penalties that are unpredictable therefore, as a team we will concentrate on the league after rectifying the mistakes," said Chiwanda.
Kennedy Chonzi, coach for Nsanje United who was over the moon attributed his side's win to hardworking spirit and good preparations.
"As a team we intensified our preparations knowing the importance of the game and the side we were meeting. It was a great game because our opponents came prepared but on the pitch we tried the level of our best to win the game," said Chonzi.
Chonzi added that the game will help the team to correct some of the mistakes as they prepare to go on another assignment.
"We are going back to our drawing board to help our strikers to concentrate and start scoring goals because that is the major challenge," he said.