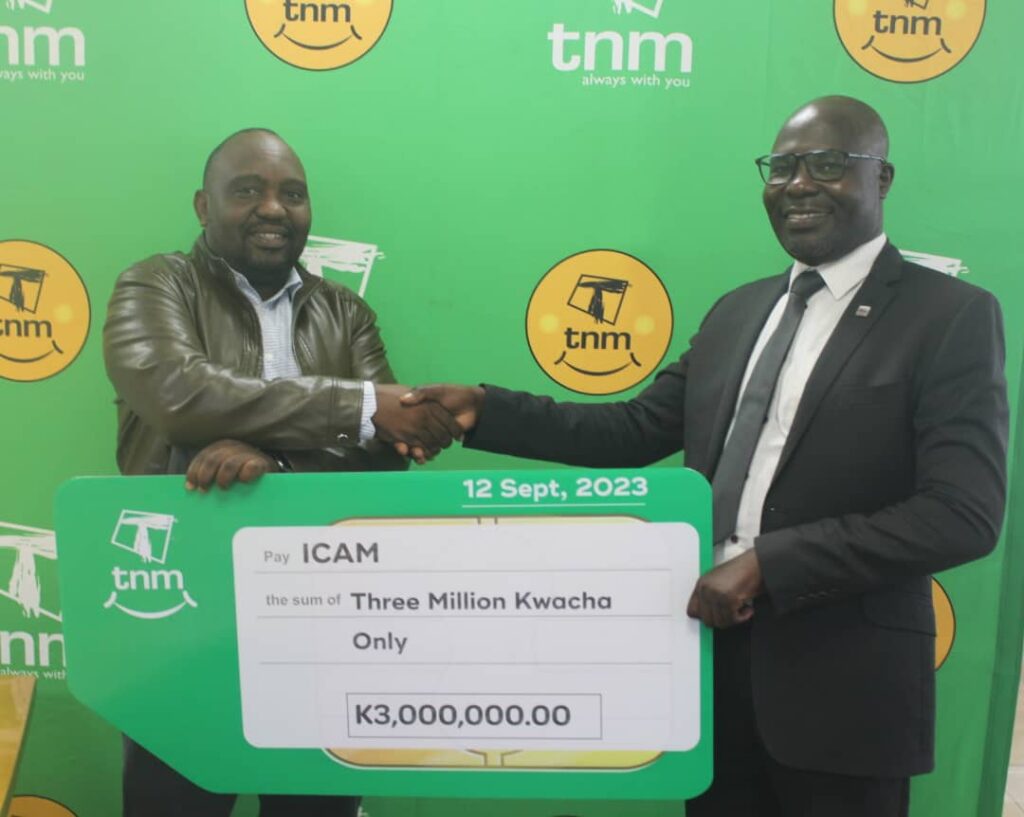 Malawi's pioneering mobile network and ICT services provider, TNM Plc, has contributed K3 million towards the Institute of Chartered Accountants (ICAM) lakeshore conference.
The conference, slated from Thursday, September 14-16 2023 is being hosted under the theme: "Creating Value: Building a Sustainable Economy Towards the Malawi 2063" at Sun 'n' Sand in Mangochi.
According to Lloyd Gowera, TNM's Chief Technical Officer, the contribution signifies the telco's appreciation to the accounting body's integral role in the development of the country.
"ICAM is our strategic partner which has contributed positively to the growth of the country as well as TNM hence our contribution to ensure sustainability of their impact to the accounting profession and the economy," said Gowera.
He said the conference agenda adds great value towards attainment of MW2063 vision which speaks to TNM's purpose of transforming lives.
"Away from managing and interpreting financials, accountants are solutionists because they provide a homegrown approach to grow our businesses and the economy at large. Therefore, the conference is a great step towards achievement of the MW2063 vision," he said.
TNM believes that ICAM's conference provides a platform for professionals to share new ideas, measure the successes and assess the contribution of accountants in the country.
Receiving the donation in Blantyre, Noel Zigowa ICAM's Chief Executive Officer said that the donation cements the mutual relationship between the two institutions.
"We are grateful to TNM for the kind gesture which will go a long way towards conference preparations. TNM is our long-time partner, and this contribution signifies the growth of our partnership," said Zigowa.
He has assured Malawians that this year's conference will be more effective as the discussion will zero-in on the MW2063.
"Malawi is going through turbulent economic environment which could deter progress of development. This year's conference will equip accountants to be part of the solution and make meaningful contribution towards MW 2063," he said.
The accounting body is geared towards expounding issues that affect the growth of the economy. In addition, it is expected that further exploration will be made on the effective exploitation of digital solutions to the profession, a an area where TNM is a key enabler.
The guest of honor for this year's conference is Dr. Thomas Munthali, Director General of National Planning Commission.