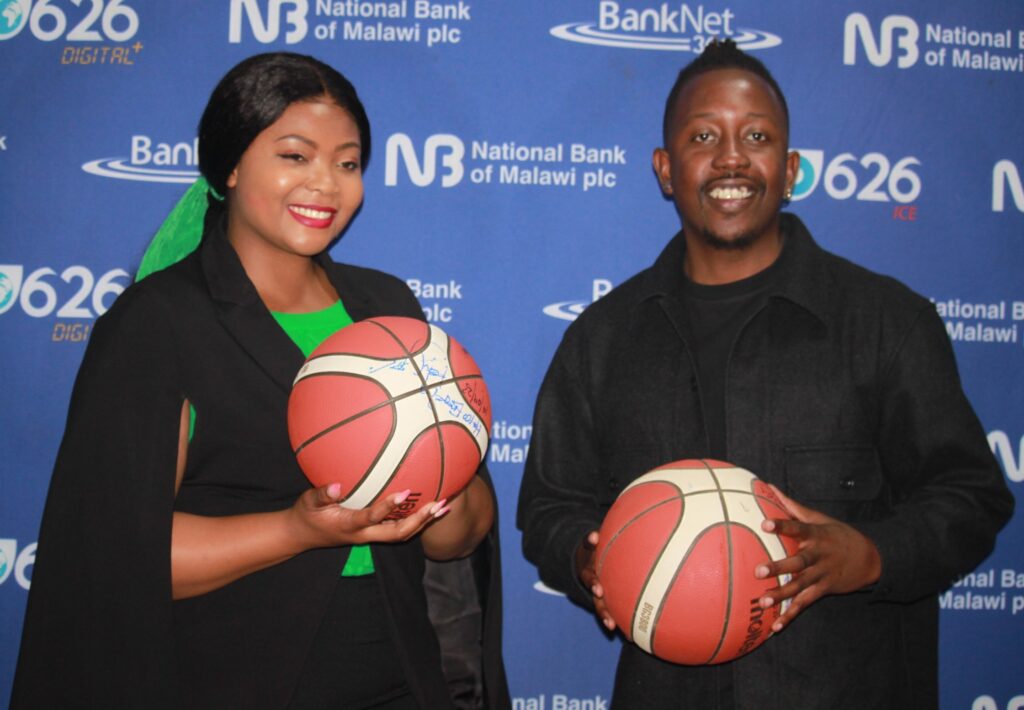 National Bank of Malawi (NBM) Plc has unveiled musician and entrepreneur Hayze Engola as Mo626 College Basketball Ambassador.
The unveiling comes ahead of the launch of the fourth edition of the NBM plc sponsored Mo626 College Basketball tournament which rolls out this Saturday.
Speaking during the unveiling ceremony at NBM Towers on Thursday, Marketing and Corporate Affairs Manager Akossa Hiwa said this is the first time the Bank has a Brand Ambassador for any of its products and services, adding his coming in will not only promote basketball, and the Bank's products but also share the core values by demonstrating the importance of integrity, innovation and youth entrepreneurship in today's world.
"We understand that aligning ourselves with the right ambassador is paramount. It is about finding an individual whose values, achievements, and persona resonate with our company's mission and vision. And today, we've found that perfect match."
"Our Brand Ambassador embodies the very essence of what Mo626 Basketball stands for, which is excellence, innovation, and a commitment to making a positive impact in the world. His accomplishments in business and entrepreneurship are nothing short of remarkable, serving as an inspiration to countless individuals in Malawi," said Hiwa.
In his remarks, Hayze Engola, real name Sindiso Msungama thanked the Bank for the honor of making him the first-ever NBM Brand Ambassador.
"Because we share the same values and interest in growth, entrepreneurship, and health competition, it is an extreme pleasure to be in this position, to be able to represent National Bank and my fellow youth," said Engola, who owns the KNQR clothing and perfume brand.
Glory Kadzanja of Malawi University of Science and Technology (MUST), who represented all college students, said they expect the games to have more exposure as most people who follow Hayze will start following basketball.
"We are very excited that his influence will have an impact on college basketball," said Kadzanja.
NBM started sponsoring college basketball in 2017 as a tool to foster inter-university student interaction.
Last year the bank hiked the season four package to K450 million divided into K150 million per year for the next three years.