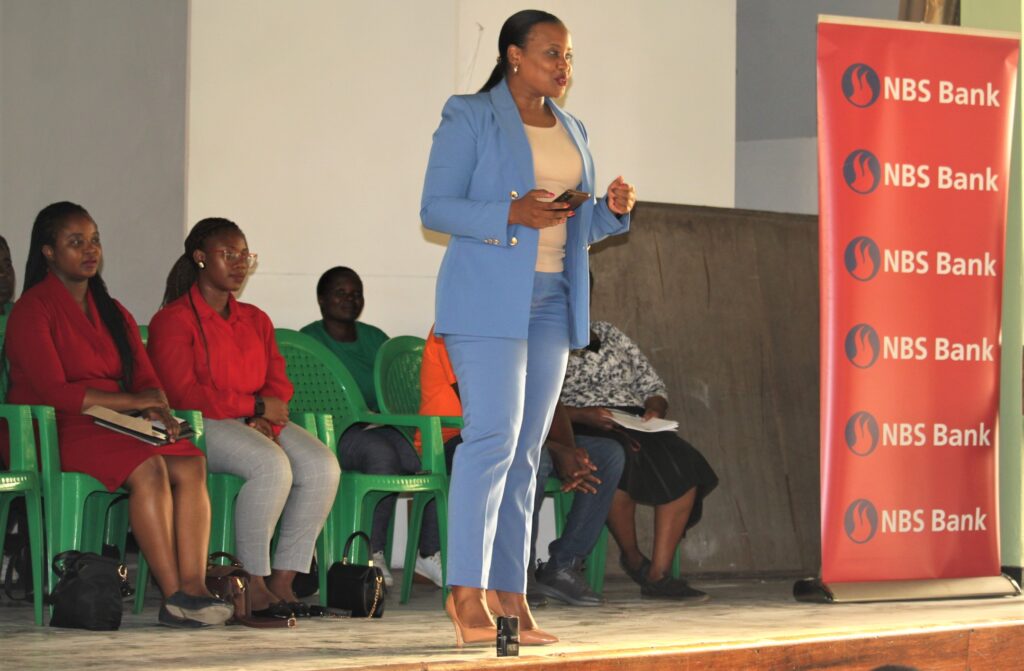 NBS Bank Plc in collaboration with Shaping our Future Foundation joined the world in commemorating International Day of a Girl Child with a motivational talk at Stella Maris Secondary Girls School in Blantyre.
The day was set aside by the United Nations to recognize and promote the rights and well-being of girls worldwide.
Speaking during the motivational talk, NBS Bank Head of Marketing and Customer Experience Tamanda Ng'ombe said in 2021 the Bank decided to partner with the foundation to promote education by cushioning the girl child school dropout rate.
"We do know that the dropout rate for the girl child in terms of education is very high in both primary and secondary school. We focused on those in secondary school and we are sponsoring and also mentoring twenty girl children across the nation using Shaping Our Future Foundation."
"So, the organization does not only give bursaries in terms of school fees but we have attached two children to a senior executive in the Bank at the moment, going forward we intend to partner further with them to mentor more girls because they need encouragement, it's not easy to fulfill full education as a girl child in Malawi and we do recognize that and we want to support it," said Ng'ombe.
Shaping Our Future Foundation Education Programs Coordinator Lawrence Kayesa said the foundation believes that girls have a future if given the necessities needed.
"Together with our partner NBS Bank, we thought it wise to come here at Stella Maris Girls Secondary School to give our girls because the foundation believes that young girls have a future and we can only support them by giving them the necessities they need. So, what we have provided today to the girls is to help them stay calm in school and maintain high levels of hygiene," said Kayesa.
The girls were gifted with a pack of reusable sanitary pads, soap, and undies, besides being taught how to use and take care of sanitary materials.
Stella Maris Secondary School Head girl Chisomo Senzani, thanked the Bank and the Foundation for the help rendered.
"Some girls cannot manage to buy sanitary pads so this donation is timely, aside from being motivated to always aim high and dream big," said Senzani.
The day falls on October 11, and this year was commemorated under the theme 'Invest in Girls' Rights; Our Leadership, Our Well-Being.'