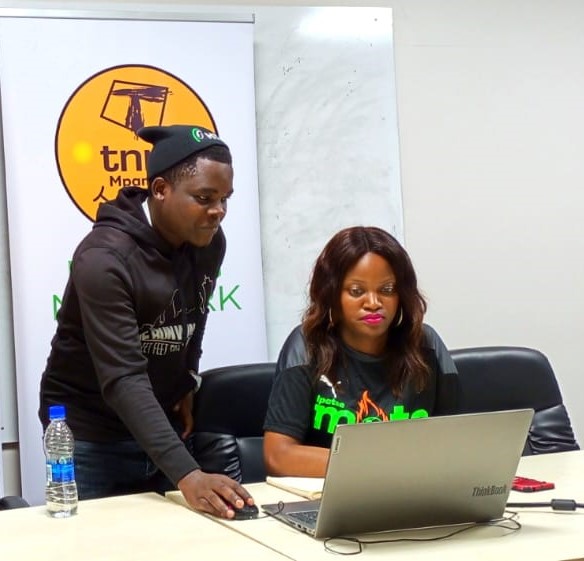 The game between Chitipa United and Kamuzu Barracks that was played on July 7, 2023 has become a breakthrough for Stephano Khungwa who emerged a third monthly winner in the TNM's Zampira promotion.
The 32 year old Khungwa who works as Health Surveillance Attendant at Ministry of Health emerges a winner out of 44,580 correct predictions the promotion recorded during the period.
As a result of his prediction, the Khonjeni-based football fan pockets K2 million which he said he will use it to purchase land.
"I am delighted to win the prize money today. I will purchase land and start building my own house. Thank you TNM for this promotion which is helping supporters to win big," said Khungwa.
Kungwa takes home K1 million and will donate K1 million worth of football equipment to Makapwa school in his area.
The monthly winner of MWK2 million is based on the draw of correct predictions of weekly matches every four weeks during the eight-month league season.
Speaking during the draw in Blantyre, Tikhala Chilimba, TNM's Products Officer said the promotion reaffirms TNM's commitment towards value creation for every football stakeholder.
"TNM as a long-term sponsor of the elite soccer league understands the rapid evolvement of football; fans want to be fully immersed into the game than just watching. Through the promotion, we take the 12th player, who bring an extra vibe to the game," said Chilimba.
She said the telco will continue playing a significant role to continuously improve the game of football.
"At TNM we believe that every stakeholder plays a significant role to change the game of football. Therefore, TNM will continue coming up with off-the-pitch initiatives to provide added experience to all the stakeholders including supporters," she said.
According to TNM the promotion will continue to develop grassroots football as winners channel half of the prize money towards a local team.
The promotion also has a daily SMS Trivia Questions component aiming to enhance supporter's understanding of the game by subscribing and answering daily soccer related questions. Four customers each win K50,000 every week.
To participate in the draw, subscribers are required to send an SMS of their prediction to code 451 or dial *451# to predict and access extra features. The SMS cost K50.