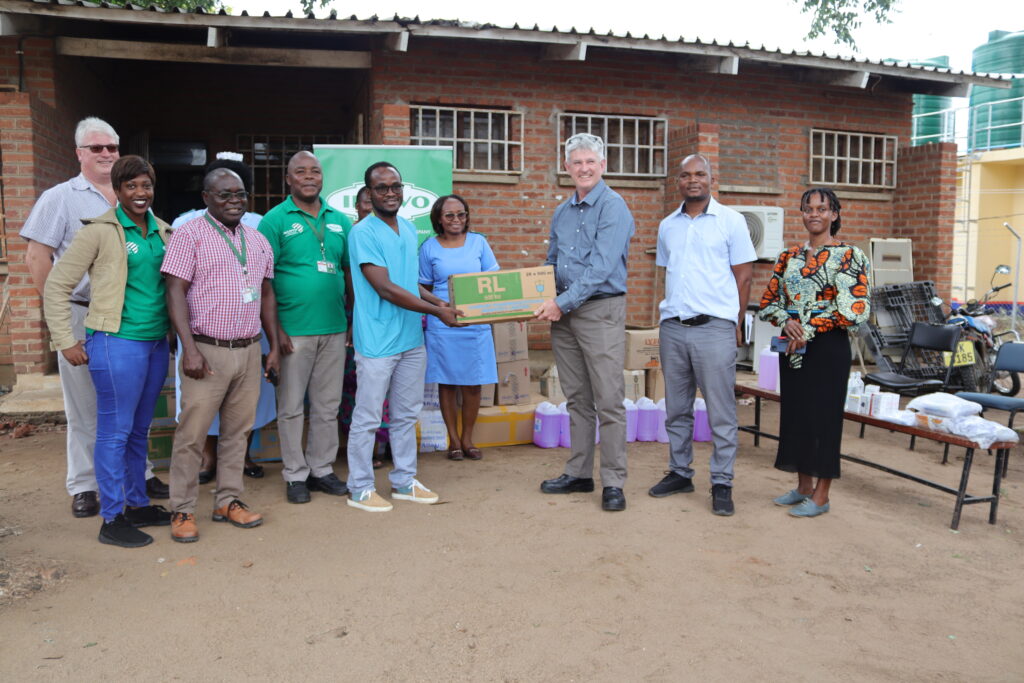 Illovo Sugar (Malawi) has donated cholera kits and medical supplies worth MK10 Million to Chikwawa District Hospital.
The donated items include are oral rehydration salts (ORS) zink, cotton wool, glucose and spirits.
Generals Manager for Illovo Nchalo Estate, Geoff Trott said the donation aimed at providing cholera sensitisation and treatment requirements for the District Hospital.
He sounded confident that the donation will contribute towards the Chikwawa district hospital's efforts in combating cholera.
"As a company, we understand the importance of supporting our local communities and we remain committed to delivering social responsibility projects that impact Malawi positively.
"It is essential to note that cholera is a preventable disease that requires timely action from all stakeholders in health, including the government and private sectors. We all have a role to play in combating this disease," said Trott
He further said: "The donation we have just made to the Chikwawa District Hospital is symbolic of our commitment to this cause. We urge all of you to remain vigilant, especially in cholera-prone areas like Malawi."
Illovo also pledged to continue supporting the Malawi government in its efforts to provide quality healthcare delivery to its people wherever possible.
Taking his turn, Chikwawa District Medical Officer, Wamaka Msopole commended Illovo Malawi for the donation.
The cumulative confirmed cholera cases and deaths reported since the onset of the outbreak is 56,552 and 1,719 respectively, with Case Fatality Rate at 3.04%.
According to Presidential Task Force on Cholera, A total of 54,668 people have recovered and 165 are currently in the treatments centres.
All the 29 Health Districts have reported Cholera cases since the confirmation of the first case in March 2022 in Machinga District. The outbreak has been controlled in four Health Districts.