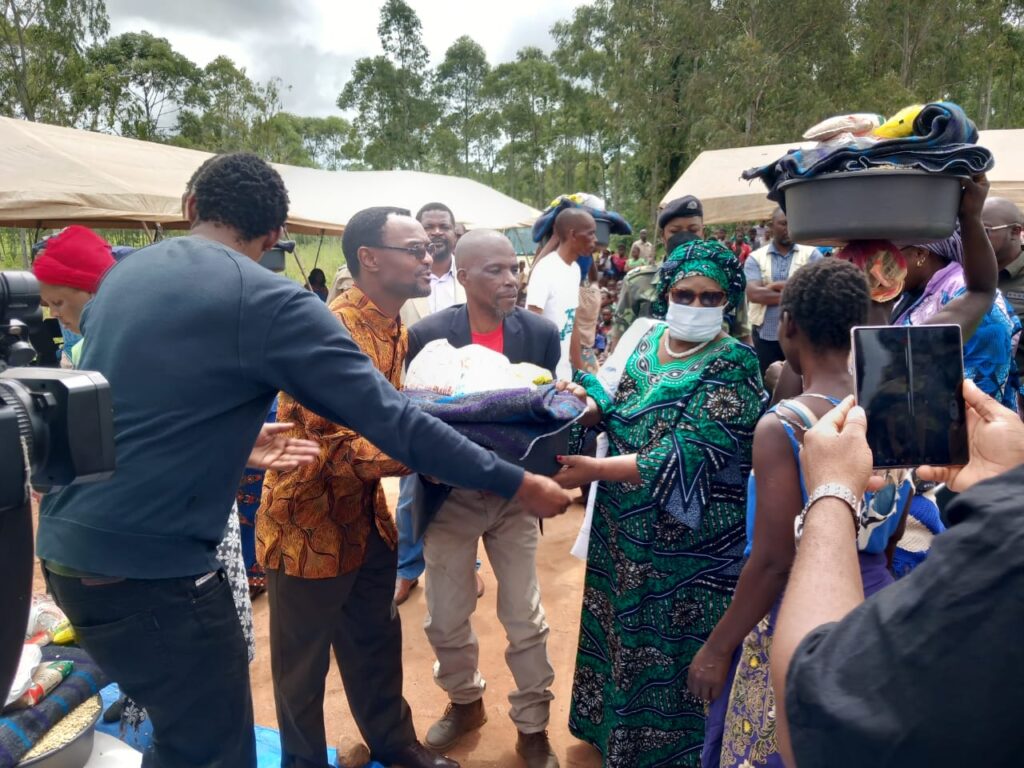 Malawi' Former State President Dr. Joyce Banda and Right Hon. Richard Banda SC Retired are today cheering cyclone Freddy victims in Thyolo Central Constituency.
The Banda's were welcome by incumbent parliamentarian for opposition Democratic Progressive Party and former Minister Dr. Ben Phiri fondly knows as Field Marshal.
Among other things, Dr. Banda popularly known as JB donated blankets, bags of maize, bales of sugar, soya pieces, and vitamin packets and gave words of encouragement to the victims of Freddy.
As that is not enough, the former president shocked the Freddy victims when she went ahead to personally gave out MK 1,000 to the 500 families to be used for milling the donated maize.
On behalf of the victims, Hon. Dr. Ben Phiri thanked the former President for remembering the people of Thyolo central in her diary.
"I want to thank you Madame President for visiting my constituency to cheers the people i was called to serve, as you can see, these people are in dire need of basics and words of comfort. Your coming means alot to them and i want to extend my thanks giving on their behalf," said Phiri
Thyolo central is one of the worst hit areas by Cyclone Freddy and there is an appeal for well-wishers to continue coming in with different relief items to serve the victims who are suffering.