By Iommie Chiwalo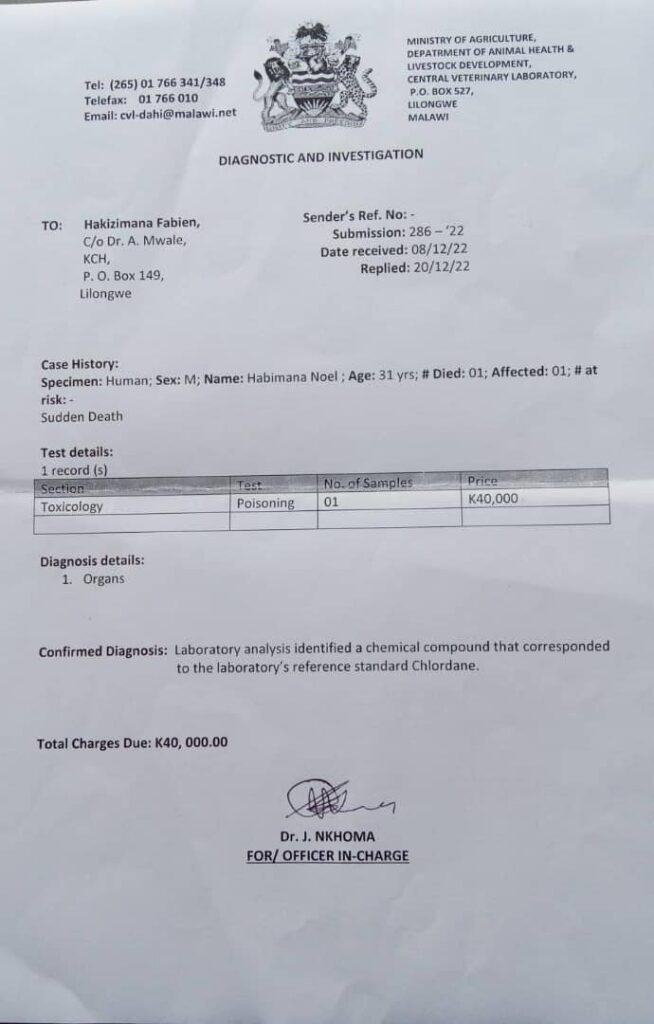 Even after struggle to justice through series of postmortems, relations of late Habimana Noel Emily can now smell justice as police in Lilongwe have arrested ex-wife Gentille Giraminiti for allegedly poisoning the husband.
Initially it was reported that Habimana Noel Emily died in a road accident but surprisingly the driver never reported the matter to police as required by law.
It only took a series of press conferences and demonstrations by concerned citizens to pressurize authorities in demanding justice as events surrounding the death were not adding up especially that two different autopsy reports were giving conflicting information.
Blocking the investigation further was the fact that the ex-wife Gentille Giraminiti who is now under police custody sought an injunction blocking any further investigation only so be frustrated by the recent autopsy report by Chief Forensic Clinician Andrew Master Mwale.
Police authorities at the National Police Headquarters have confirmed the arrest but refused to give more details saying doing so may affect investigations.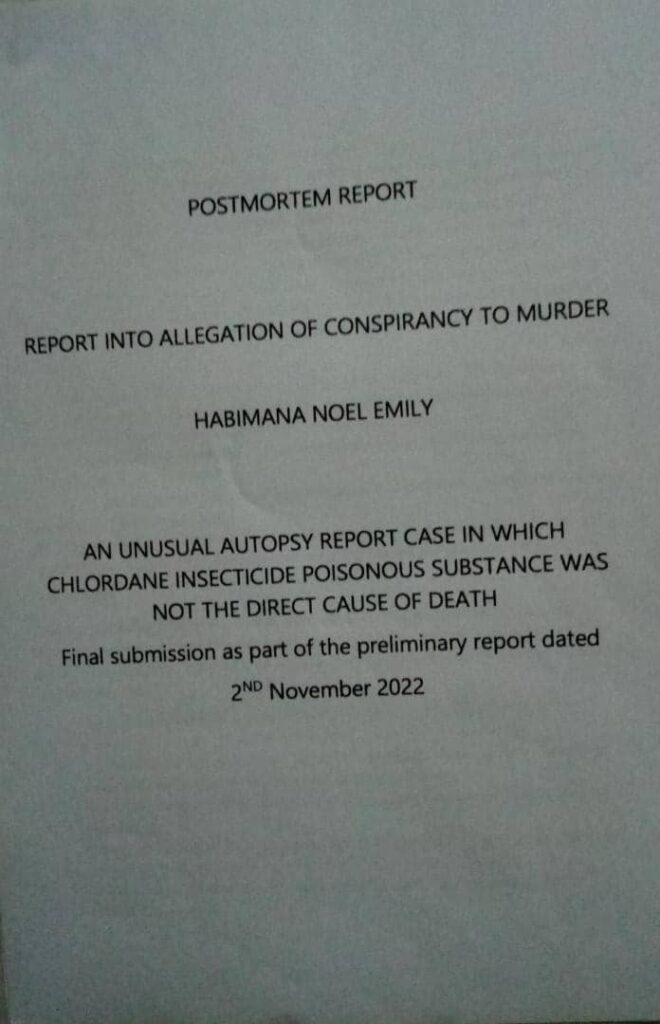 Sadly the arrest is coming after there was also alleged efforts by the police to conceal the death of Emmillie Habimana Noel who initially was believed to have died in a road accident but later on discovered that he was murdered by the ex-wife Gentille Giraminiti.
Through her lawyers, CTN Attorneys and Law Consultants obtained an injunction which was more of a threat to the justice seeking family as it indicated that in disobedience the defendants- in this case Habimana Noel's relations – may be found guilty of contempt of court and may be sent to prison or fined and even having their assets seized.
However as a benchmark of justice, the order also provided that the defendants may apply to court in any time to vary or discharge but must do so by informing the claimant's lawyers in writing at least 48 hours beforehand.
Now that the third postmortem report has shown to the advantage of the bereaved family and that the ex-wife has been arrested, the relations are now demanding for justice through speedy litigation.
Earlier today the family representative was in press expressing the need for justice saying there is need for justice, following a second postmortem report that suggests that he might have been poisoned.

The Rwanda born businessperson, who among others, owned some Supermarkets in Lilongwe, died on October 17, 2022 from what was initially said to be an impact of a road accident.
But now, a final report by Senior Forensic Clinical officer Dr. Andrew Master Mwale from Kamuzu Central Hospital reveals that Emily died of poisoning.
"We have experienced an autopsy case of death of 31-year-old Noel Habimana Emily due to commotio cordis, ruptured inferior venacava and concomitant poisoning with chlordane," reads part of the report.
Meanwhile family representative Mukashema Josiane, says now that final report is out which reveals that their relation was murdered, they want justice to take it's course.