Chakwera's close friend tells it all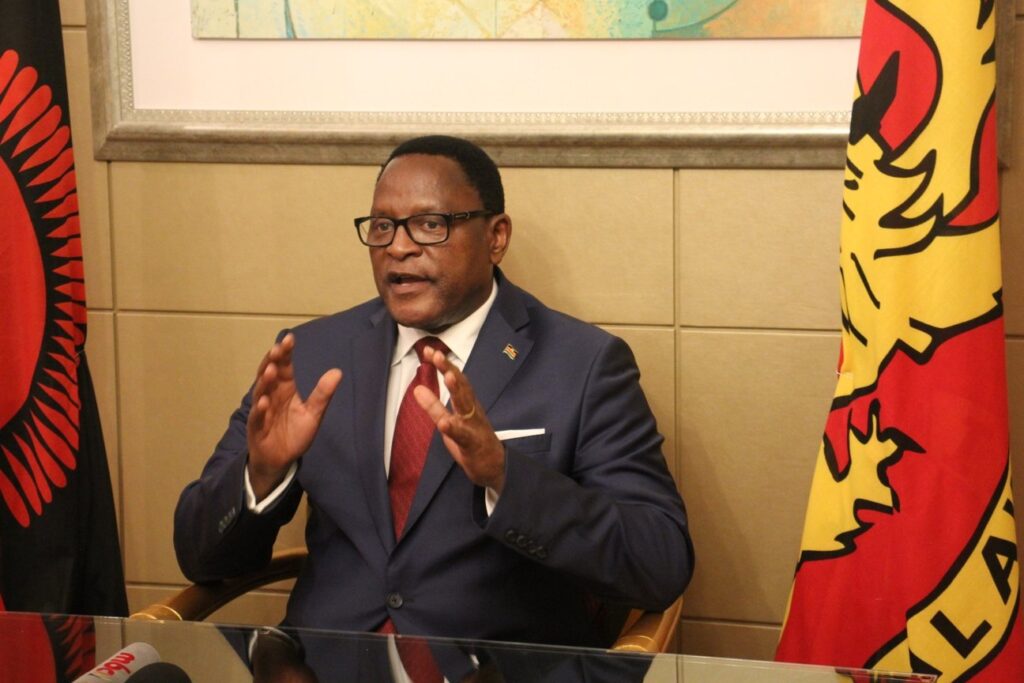 Shocker! President Lazarus Chakwera has been meeting with suppliers and contractors of government business fueling fears that the President has been exposed to some deep corrupt dealings in his government.
In an open letter by one of Chakwera's closest friends, the United Kingdom based Ahmed Dassu, Chakwera is said to have met Finergy officials who were given a controversial contract to supply fuel through the National Oil Company of Malawi (Nocma).
Chakwera's former Energy Minister Newton Kambala, his aide Chris Chaima Banda and Aford President and Chakwera trusted friend Enock Chihana are in court answering corruption related charges in relation to the award of the fuel contract to Finergy.
"In August 2021, the ACB charged the Special Advisor to the President Chris Chaima Banda, Hon Enoch Chihana the leader of Aford and the Minister of Energy Hon Newton Kambala with attempting to influence NOCMA to award the contract for the supply of fuel to Finergy. Therefore, it would be expected that the supplier who would be the beneficiary of the attempt to influence the award of the contract to, would also be charged. Or at the very least the supplier would be 'blacklisted' from bidding for the supply of fuel to NOCMA, this being the norm and accepted practice in public procurement."
"After Chris Chaima Banda, Hon Chihana and Hon Kambala had been charged, it was also reported that at your request a meeting was arranged for you to meet the supplier/s at State House. This led to the ACB interviewing you, a first for a serving President, and you brushed aside the obvious question of impropriety by saying that you meet many people at the State House, but the question is why would the President meet fuel supplier/s bidding for supply of fuel contracts," writes Dassu.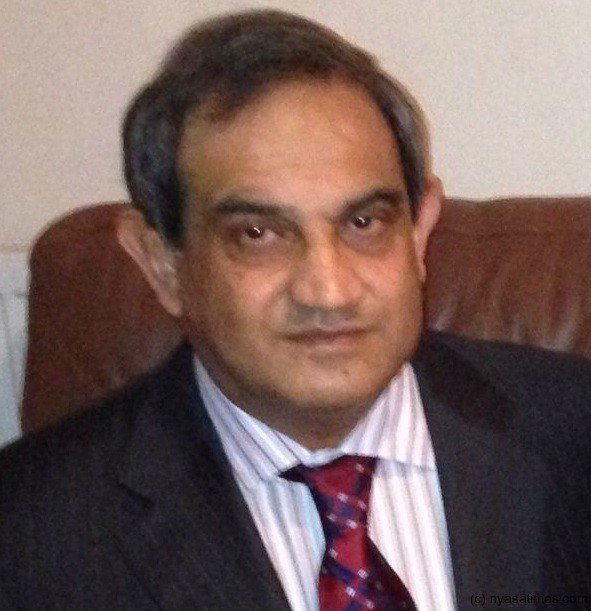 Dassu claims that it has become a norm for the President to meet suppliers and contractors at the State House and during his trips abroad.
"Excellency every government and public sector procurement has well laid out procedures and these do not include the requirement for the President to meet suppliers. You will recall that in Switzerland too, you travelled to Lausanne to meet a supplier. Anyway, after you had met the fuel suppliers at State House, your appointments to MERA followed in my opinion to facilitate the award of contracts to the suppliers you had met at State House. The nightmare of NOCMA's award of contracts to contracted suppliers, and the facilitation by MERA are yet to be unveiled in full. I fear this will expose paybacks from contracts corruptly awarded."
"To compound the concerns, during your visits to Kenya and Dubai, you met suppliers who had been awarded contracts for the supply of fuel, leading to the question why would you do this?"
"What compounds the suspicions of corruption in the procurement of fuel even more is the meeting you called and chaired on or around the 2nd April 2022 at State House. The meeting attended by the then Secretary to the President, Zangaganza Chikosi, in his capacity both as SPC and Board Chair of NOCMA, the Deputy Chief Executive NOCMA, the Governor of the Reserve Bank of Malawi, the Secretary to the Treasury, and the Attorney General, and others, resolved to extend the existing contracts for the supply of fuel priced at $4 million per month above compared to bids from other interested suppliers."
"Indeed, the supplier on whose behalf Chaima Banda, Hon Kambale and Hon Chihana are charged for attempting to influence the award of a contract, has also had its contract renewed. So, Malawians are paying $48 million or more annually, for fuel procurement to profit the suppliers or to fund bribes," reads the letter in part.
Dassu also said Chakwera's visit to Switzerland in February 2022, ostensibly to thank the Global Fund defies logic.
"Surely the Global Fund would not look approvingly at the President of a country the Fund supports to be flying in a chartered luxury jet, with an entourage. Of concern is that you then travelled to Lausanne, Switzerland to meet Mr. Philippe Amon, Executive Director of SICPA, which supplies digital security for the Malawi Kwacha. You engaged the leadership of SICPA about Malawi's quest to end economic transactions that perpetuate corruption."
"Excellency, what is concerning is why you would, as President, engage SICPA or its subsidiaries that have been quoted by both media and politicians for either potential corruption practices in Brazil, Kenya, and Morocco or some of its lobbying practices in France and Ecuador?" reads the letter in part.
Dassu also talks about the alleged corrupt practices by Chakwera's son, Nick, in some construction jobs related to Chinese construction companies.
"Allegedly, Nick Chakwera is linked to the award of contracts to Chinese contractors through Vitumbiko Mumba, including for roads and railway construction. The mausoleums and other grand projects are intended to be awarded to Chinese contractors to which Nick Chakwera is directly or indirectly linked. Their allegations can be proven or disproved if ACB was not hindered in its work," said Dassu in the letter.
Explaining about their close relationship with the President, Dassu talks of a five-hour meeting that Chakwera requested in Manchester, United Kingdom where the President is said to have told his 'close friend' Dassu that 'you knew me as a patriot and nationalist who loved Malawi and you were grateful for my support'.
"Later, when at your request we met in Manchester, in what extended into a five-hour discussion, you repeatedly reiterated that fighting corruption was the greatest challenge our country faced, and that as President you would ensure that not only would corruption be wiped out but that the corrupt would be prosecuted and their corruptly acquired assets would be recovered."
"Excellency, let me conclude by reminding you that the position of President is one that must at all times unite our nation behind a vision and programme that seeks to make tomorrow a better day than today for all Malawians. It is a position that requires the respect of all Malawians, which of course must be earned. Regrettably your election as President of Malawi has in effect has set back our democracy and the fight against corruption by decades. We also now have nepotism and tribalism more entrenched in government and public appointments. Sadly, you have eroded the trust and respect of many Malawians as you have set the nation back many decades and perhaps that of your party MCP," said Dassu.