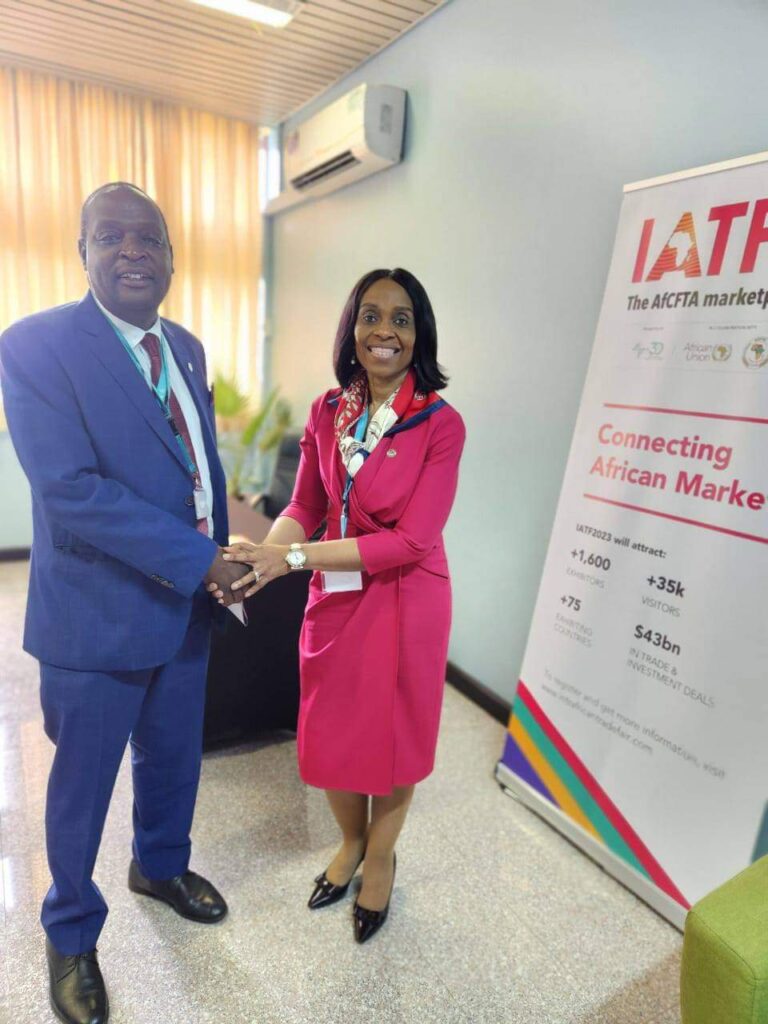 After successfully attending the 30th Anniversary and Annual General Meeting of Afreximbank in Accra, Ghana, Malawi's renowned Business magnate who is Muli Brothers Limited (MBL) Managing Director Leston Ted Mulli has also been invited to attend Afreximbank Trade Fair 2023 in Cairo, Egypt in November this year.
The Vice President of Afreximbank Kanayo Awani revealed this on Tuesday when Mulli was leaving Ghana for South Africa where he held other small business meetings.
Some of the things to be discussed in Cairo include promotion of regional trade, introducing Afreximbank insurance and new African Payment system which is known as Pan-African Payment and settlement system (PAPSS).
Mulli continues to be recognized internationally because of the businesses he does here in Malawi and other African countries.
About the Intra-African Trade Fair
Organised by the African Export-Import Bank (Afreximbank), in collaboration with the African Union Commission (AUC) and the African Continental Free Trade Area (AfCFTA) Secretariat, the Intra-African Trade Fair (IATF) is intended to provide a unique platform for facilitating trade and investment information exchange in support of increased intra-African trade and investment, especially in the context of implementing the African Continental Free Trade Agreement (AfCFTA).
IATF brings together continental and global players to showcase and exhibit their goods and services and to explore business and investment opportunities in the continent.
It also provides a platform to share trade, investment and market information with stakeholders and allows participants to discuss and identify solutions to the challenges confronting intra-African trade and investment.
In addition to African participants, the Trade Fair is also open to businesses and investors from non-African countries interested in doing business in Africa and in supporting the continent's transformation through industrialization and export development.
The 3rd Intra-African Trade Fair (IATF2023) is expected to attract: More than 1,600 exhibitors. More than 35,000 visitors, buyers and conference delegates from all 55 African countries, the Diaspora and the rest of the world; and More than US$43 Billion in trade and investment deals.