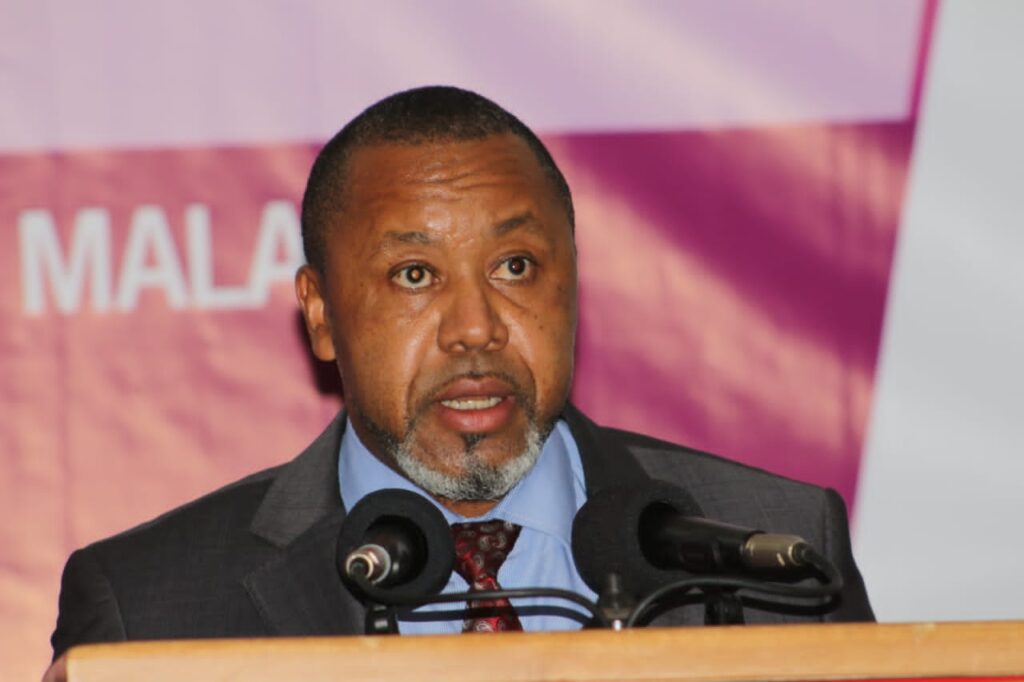 Malawi's Vice President Dr.  Saulos Chilima says he is ready to cooperate with Anti-Corruption Bureau (ACB) investigations and renewed his call to remove presidential immunity, so that Presidents can also be prosecuted for wrong doing.
"This is the time to amend the Constitution of Malawi in order to remove the immunity which Presidents of this country enjoy under section 91(2) of the Constitution so that everyone in Malawi can be prosecuted for criminal wrongdoing," he stated. Chilima said removing presidential immunity is one of the campaign promises of the Tonse alliance and that UTM believes it is time to amend the Constitution to ensure the immunity of the President from prosecution is removed so that the holder of that office is not shielded.
"One of the concrete goals of the Tonse Alliance, which has yet to be attended to, was to remove presidential immunity from criminal prosecution. This promise was pronounced under the campaign agenda of the Alliance," he recalled.
The Veep said he appreciates that the law does not provide immunity to the Vice-President which is progressive to the fight against corruption.
"While we salute the fact that the Vice President of this country can, and must be investigated or prosecuted for criminal wrongdoing, it is completely misplaced that Presidents of this country have a veil of constitutional protection from criminal prosecution through immunity while in office," he pointed out.
The Veep said he is ready to cooperate with investigations by ACB and will welcome an opportunity to clear his name.
"I will welcome the opportunity to respond to allegations of my alleged corrupt dealings, for which decisions have been taken without sight of the evidence, but I will do so strictly within due legal processes. To be clear, I will not fuel media trials, let alone even appear to impair the work of the Anti-Corruption Bureau," he said.
He emphasized that UTM, a key Partner in the Tonse Alliance administration, is in support of the fight against corruption and called on Malawians and his party followers to let ACB do its work without any interference.
However, he called on ACB to work independently without any undue pressure.
"I wish to, therefore, appeal to the entire membership of the UTM and all well-meaning Malawians to support and also let the Anti-Corruption Bureau carry out its mandate without undue interference. No one should interfere with the work of the Bureau regardless of which side of the political divide you belong to.
Corruption is evil. It is also legitimately expected that the Bureau should not entertain any efforts to be abused or misused by any quarters for whatever reason," he narrated.
The Veep says has been quiet since he got into power because he wanted the government to be run in an orderly manner.
"I have been mostly quiet since we got into Government; not for the misbegotten reasons some may find appealing, but out of a sense of duty and responsibility for the orderly running of Government. I have not been quiet out of arrogance towards you, fellow Malawians," he said

He says at this time he has been focusing on delivering his duties as delegated by President Lazarus Chakwera.