Malawi's pioneering mobile network and ICT services provider TNM has taken the lead to give the upcoming Presidential Charity Golf on October 7, 2023 a boost with a donation of K10 million.
The charity tournament, now in its second year, aims to raise funds to assist survivors of devastating Cyclone Freddy and needy students at tertiary education level.
Sophie Kalambule, one the country's lady golfers and who represented the Presidential Charity Golf organising committee was all smiles when she received K10 million cheque from the TNM CEO Michel Hebert.
"We are very excited and thankful to TNM for thinking of donating to this charity event which will help victims of Cyclone Freddy and the public tertiary education institutions in particular needy students who are struggling to pay fees and upkeep. For TNM to kick-start the donations mean a lot to the organising committee" she said.
The TNM CEO said the sponsorship is a continuation of the company's spirit of standing together with Malawians in their time of need.
"TNM as one of the companies which withstood and survived the onslaught of Cyclone Freddy pledges to continue partnering to support the victims of that disaster. In the same vein, we are always eager to play our part in supporting the country's Education sector, where over the years, TNM have made remarkable contributions," he said.
Hebert applauded the Presidential Charity Golf committee for putting the needs of Malawians at heart by mobilising resources to help cyclone victims and needy children in schools.
"TNM would like to recognise the initiative by State House to respond to the needs of citizenry by raising funds through the Charity Golf," he says.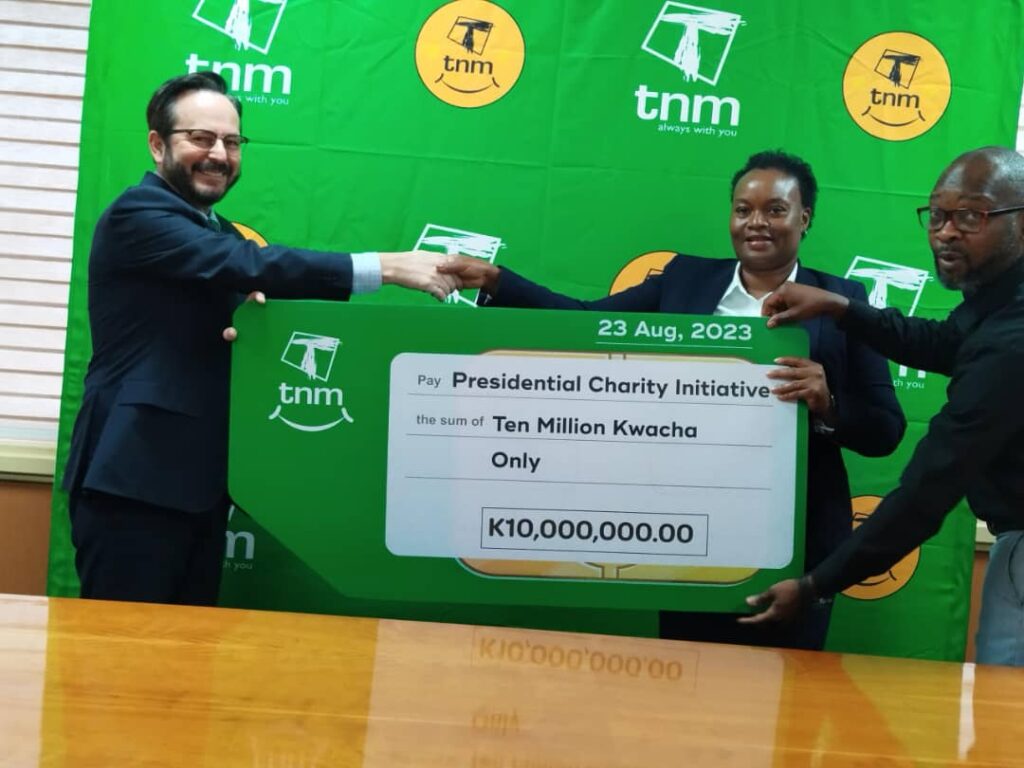 The CEO says that as a responsible corporate citizen, TNM takes seriously its commitment to partner with Malawians in their time of need.
Hebert said TNM has been sponsoring golf tournaments for many years and that the sponsorship of K10 million is a continuation of the positive contributions towards the sport.
"While football is our flagship sponsorship property, golf is our second biggest pre-occupation. Memories are still fresh of our involvement with the Malawi Open and various golf-club sponsorships over the years. All this is well anchored in our positioning as Malawi's home-grown and Malawian wholly owned telecoms company," he said.