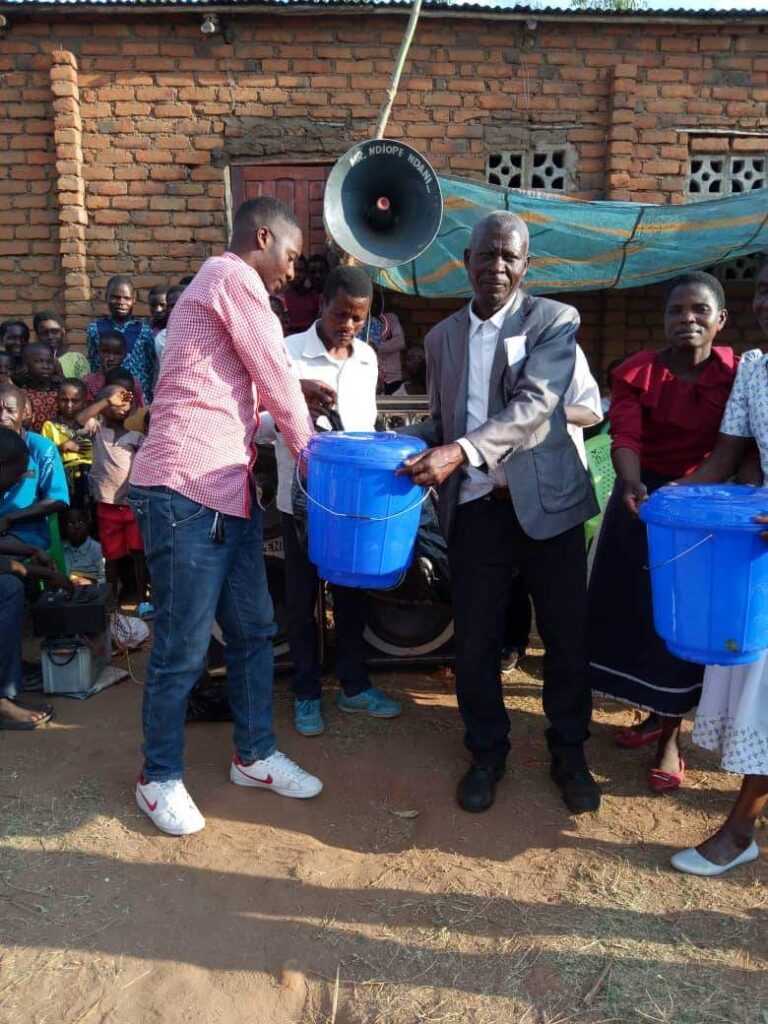 Prophetic Ministries Association of Malawi(PROMAM) on Saturday donated cash and assorted items to TitaniCommunity Based Child Care Centre (CBCCC) at Mpaso Village in Thyolo district.
The donated items include 400 learning and teaching books, plastic cups, 400 Bibles, Plastic cups and baskets worth over MK 700,000.
PROMAM National Executive Chairman, Prophet Blessings Machinjiri German said they decided make the donation as one way of addressing challenges the CBCCC is facing.
He said early child development is one key area which needs support for better education system.
Andireya Amos, a Volunteer child care teacher at the facility, commended PROMAM for the donation describing it 'timely'.
Amos then called upon companies, individuals, government and non-governmental organisation to emulate PROMAM's good gesture.
"We are very thankful PROMAM as the donation will help to keep our kids safe; and we are calling for other stakeholders to emulate the gesture," appealed Amos
He also outlined Titani's vision of turning Community Based Child Care Centre (CBCCC) into a big organisation which among others will be offering boarding facility to the children.
TitaniCommunity Based Child Care Centre (CBCCC), which operates in a church, has a total of 51 children comprising of 31 boys and 20 girls that's according to Amos.