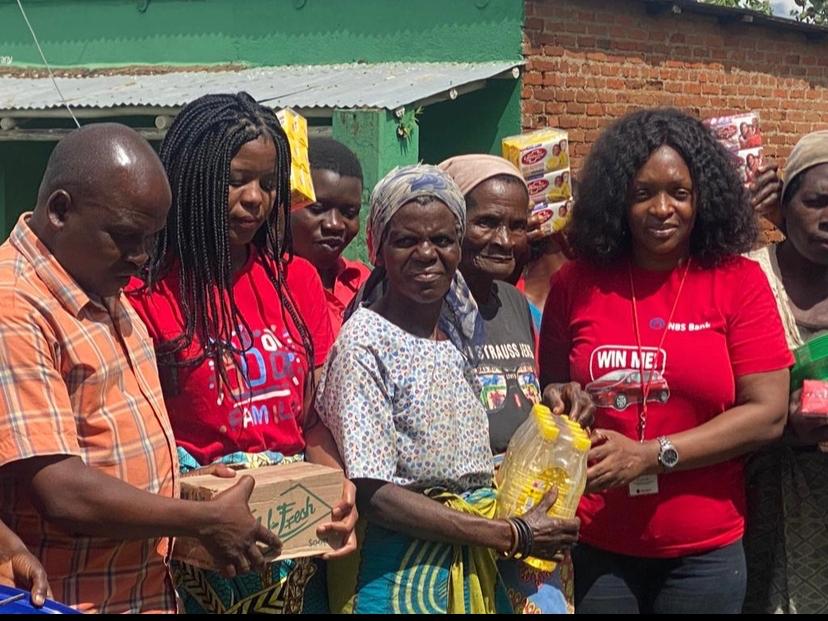 NBS Bank plc, through some of its service centres in the southern region, donated various items worth K14 million to Cyclone Freddy survivors in the various districts after government declared a State of Disaster.
NBS Bank Head of Marketing and Customer Experience Tamanda Ng'ombe-Longwe said the donations by various southern cluster Service Centres were additional to the K200 million which the Bank and other subsidiaries of the NICO group already committed to Cyclone Freddy survivors.
"We are a Caring Bank, so this is our way of showing that we care for the people and communities we operate in. We want to alleviate some of problems being faced by those affected by Cyclone Freddy," said Ng'ombe-Longwe.
The NBS Bank Service Centres visited in groups and donate in approximately 11 centres in Blantyre, Zomba, Mulanje, Phalombe, Chiradzulu, Chikwawa, Nsanje, Machinga and Mangochi Districts.
"Cyclone Freddy has affected thousands of people in the southern region and some of them are our customers and stakeholders in areas where we operate. Therefore, we cannot sit idle but took up the corporate social responsibility to go a step further to help a little more where we can," explained Ng'ombe-Longwe.
Speaking when the Bank through its Liwonde Service Centre presented relief items in Machinga, Liwonde Service Centre manager Robert Mtemachani also said as a 'caring bank' they felt duty bound to assist the survivors of the cyclone.
"These are our people and most of them give us business and we felt we had to come in and assist them. It is paramount for business operators to give back to society," he said.
President Lazarus Chakwera declared a State of Disaster in the southern region of the country after Cyclone Freddy caused destruction of infrastructure and claimed more than 600 lives and displaced thousands of people.