NBS Bank Plc has attributed its impressive growth of Profit-After-Tax for the year 2022 to investment in digital technology.
The Bank's board chairman, Vizenge Kumwenda said this during the 19th Annual General Meeting (AGM) in Blantyre where he announced the growth of the Profit-After-Tax from K7.7 billion to K18.9 billion representing an increase of 146%.
"The Bank invested in technology to support digital transactions; focused on development programs for its staff and customer service over the past five years. The investments allowed the Bank to offer convenience and significantly improved customer service to its customers which in turn contributed to growing transaction volumes and related income."
"Further, customers entrusted the Bank with more deposits in 2022 as manifested in the growth of customer deposits by 67% year-on-year."
"It is pleasing to report that the results of a customer survey for the year 2022 demonstrated that the Bank's customers were satisfied and loyal to the brand. This is a reflection of the effort the Bank has been making in addressing customer pain points and positioning the Bank in the digital era. Moreover, a staff satisfaction survey of 2022 indicates that the Bank's staff are engaged and consider NBS Bank Plc a great place to work," said Kumwenda.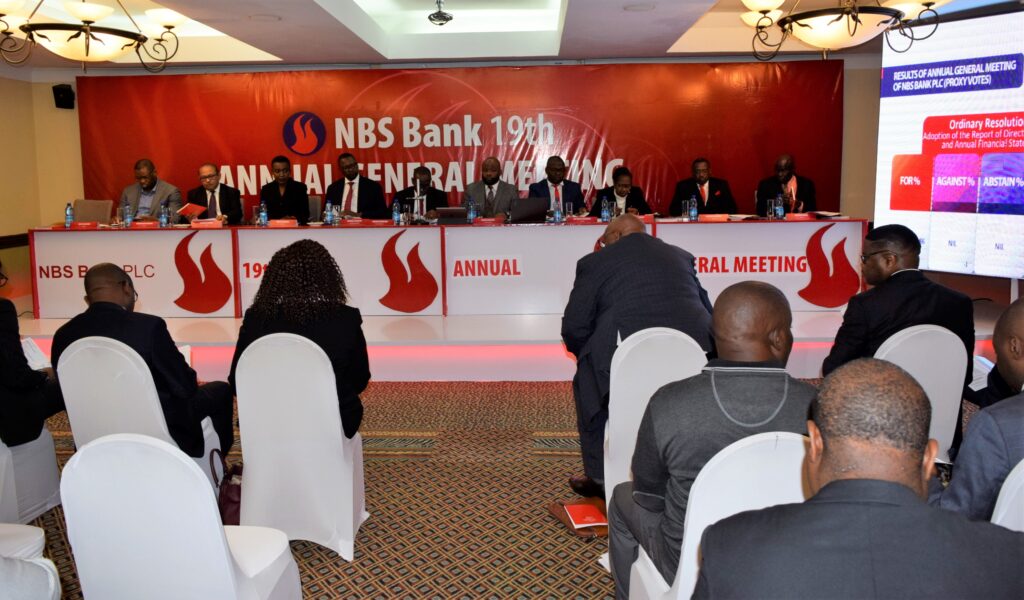 During the AGM, the Bank also announced that its share price rose from K20 per share as at December 31, 2021 to K34 per share as at December 31, 2022 representing a 70% capital gain.
"The share price has since risen to K90 per share as of 1st May 2023 on the back of the 2022 results. Dividends payable to shareholders out of 2022 profits, including proposed dividends approved at the Annual General Meeting (AGM), amounted to K3.3 per share, up from K1.35 per share representing a year-on-year increase of 144%," said Kumwenda.
Minority Shareholders Association general secretary, Frank Harawa commended NBS Plc for the growth.
"This is a great milestone and we can say that patience really pays. As shareholders, we recall the time the company was not doing well, and the chairperson assured us that the board was working on turn-around strategies. So glad for us to witness that achievement today," he said.