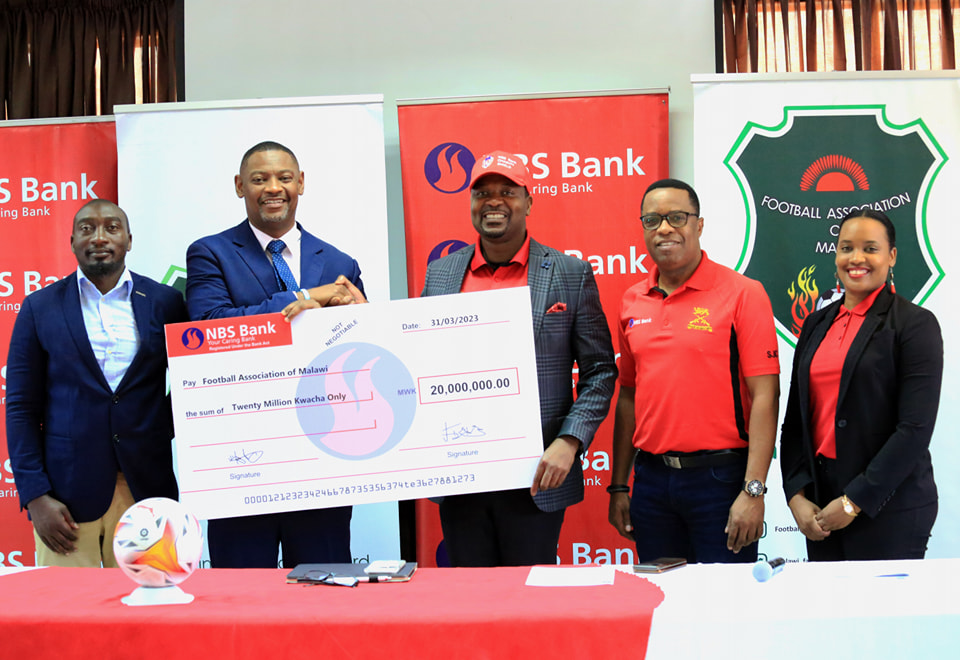 NBS Bank has raised the sponsorship package for this year's Football Association of Malawi (FAM) Charity Shield from K15 million to K20 million whose proceeds will be channeled towards the assistance to Cyclone Freddy survivors.
The Bank's Chief Executive Officer Kwanele Ngwenya made the announcement on Friday during the unveiling of this year's Charity Shield at Mpira Village in Blantyre.
"We are always looking for partners to solve some of our problems beyond us. We need more hands and the Football Association of Malawi (FAM) has given us an opportunity to extend our hand to the people that should be assisted in this difficult time."
"Last year we saw about 4000 people benefiting from this initiative. NBS Bank does not stop here in terms of contribution. Recently, we did contribute over K200 million together with our group companies in Nico, so this is an additional engagement with our society that has been affected, so we will continue finding ways of reaching out to the affected areas," explained Ngwenya.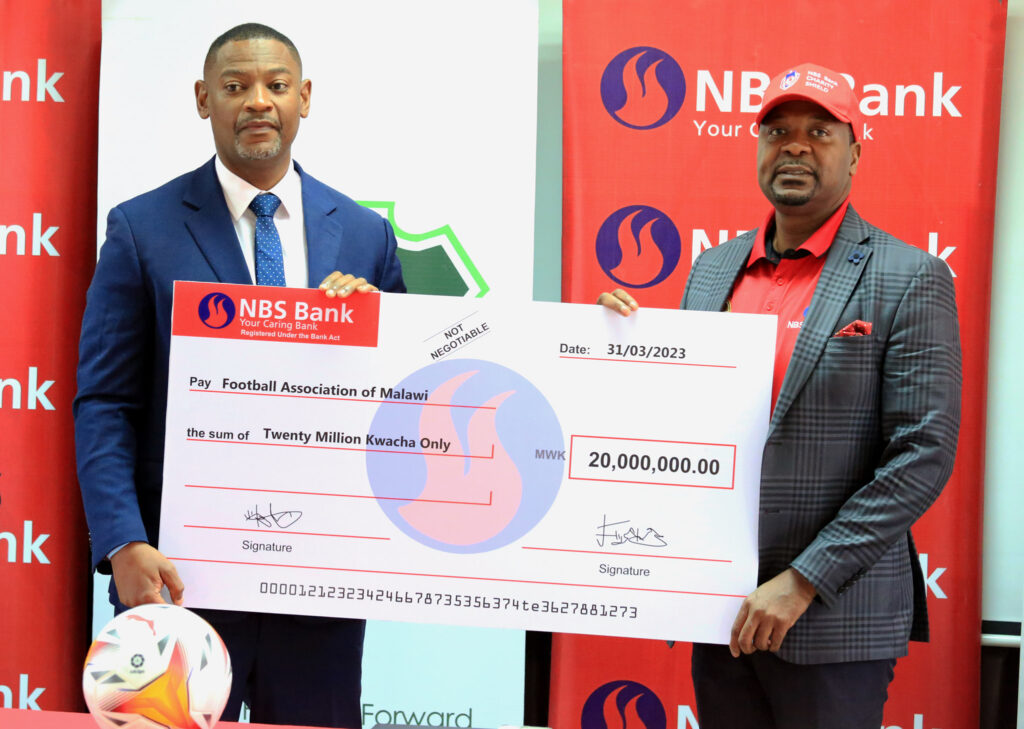 FAM president, Walter Nyamilandu commended NBS Bank for their commitment towards the initiative.
"We are very grateful for the partnership between us and NBS Bank. They are making this Charity Shield more meaningful at this particular time when we have several areas in the society that are struggling. Bringing K20 million is a serious sign of commitment to do more," said Nyamilandu.
This year's Charity Shield will involve FDH Bank Cup and TNM Super League Champions Nyasa Big Bullets and Airtel Top 8 Champions Mighty Mukuru Wanderers who are scheduled to face each other at the Bingu National Stadium in Lilongwe on Sunday, April 9th 2023.
In one of its statements prior to the Charity Shield unveiling ceremony, FAM indicated that initially this year's initiative was targeting to benefit the education sector, but the devastating effects of Cyclone Freddy changed the plan.