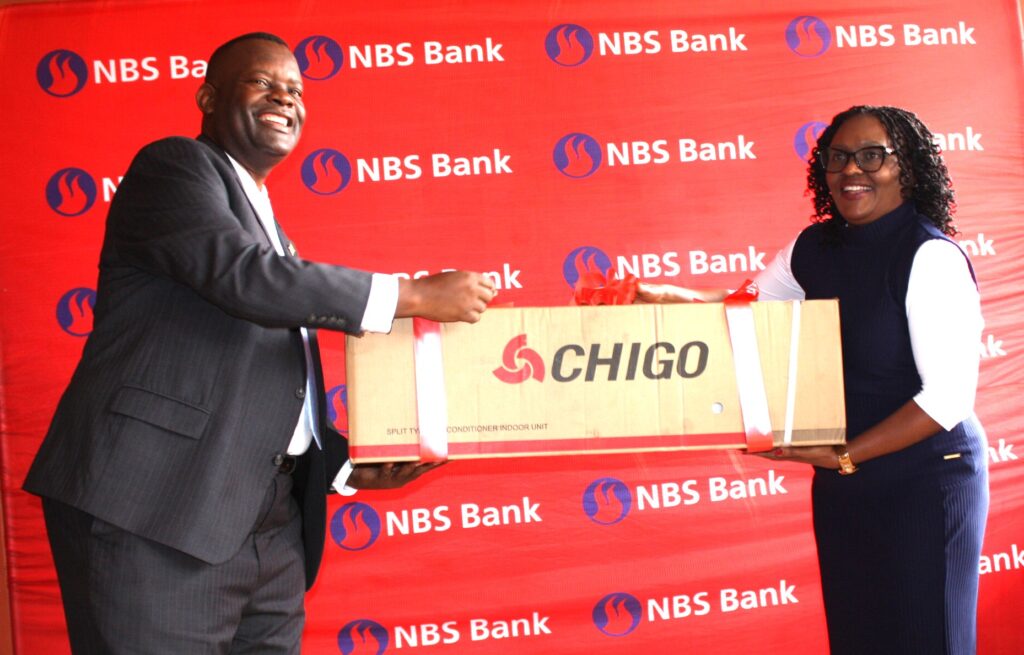 NBS Bank Plc has donated four air conditioners and one executive office chair worth K10 million to Thyolo District Council.
In her speech after presenting the items at the council offices on Thursday, NBS Head of Retail Banking Victoria Chanza said the Bank thought it was good to donate to the district council as part of their corporate social responsibility.
"NBS Bank got a request from Thyolo District and they told us that with the heat that we have had these years, they are working in an unconducive environment, so as a 'Caring Bank' today we came to donate the air conditioners as per request so that they can now work in a conducive environment."
"The total cost is around K10 million because we bought the air conditioners, they are double split and we are also going to cover the installation cost," said Chanza.
Thyolo District Commissioner, Hudson Kuphanga thanked NBS Bank for demonstrating that it is indeed a 'Caring Bank.'
"As Thyolo District Council we are very happy that NBS Bank has donated these modern air conditioners because this is going to make our life at our office conducive. It was tough to operate from the office as you see there is climate change so Thyolo is one of the districts that is now very hot. You could not work in the office from 2 to 4 o'clock when the sun is about to set, so the coming of the air conditioners is a relief to the council," said Kuphanga.
Thyolo District Council offices are still housed in the old building built around 1900 while awaiting the completion of a new three-storey office complex under construction.