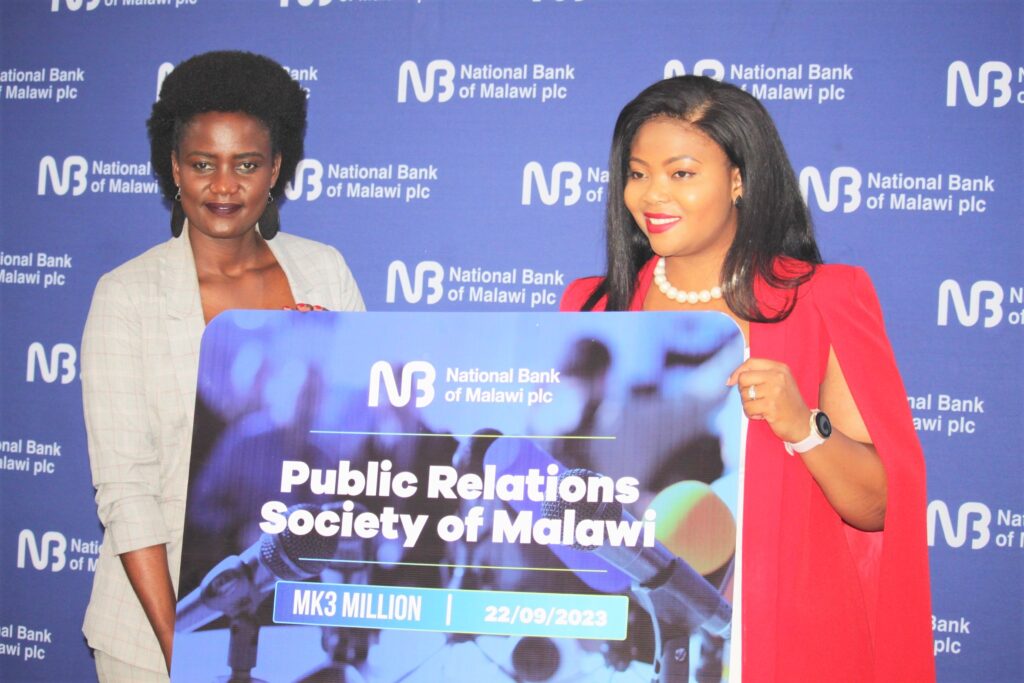 National Bank of Malawi Plc (NBM) has given K3 million to the Public Relations Society of Malawi (PRSM) and K2 million to the Renewable Energy Industries Association of Malawi (REIAMA) for their annual conferences in October.
Speaking during the symbolic cheque presentation at NBM towers in Blantyre on Friday, Marketing and Corporate Affairs Manager Akossa Hiwa said the zeal to support PRSM came about after recognizing the vital role effective communication plays in fostering trust, transparency, and engagement with stakeholders.
"We are inspired by the dedication and passion of the PRSM in advancing the profession. We firmly believe that by investing in the development of PR practitioners, we are investing in the future of our country. The knowledge, skills, and networks forged at events like these are invaluable assets to both individuals and organizations," said Hiwa.
PRSM Executive member Rachel Kalera Mhango said society is excited and motivated by NBM's donation towards the 2023 lake conference-themed 'Complete Communicator'.
"PRSM members should look out for a platform that will give them time to interact, engage, learn, and also develop new ideas in regard to public relations. The society exists to ensure enhancement of professional and ethical standards in public relations and communication in various sectors in Malawi," said Kalera Mhango.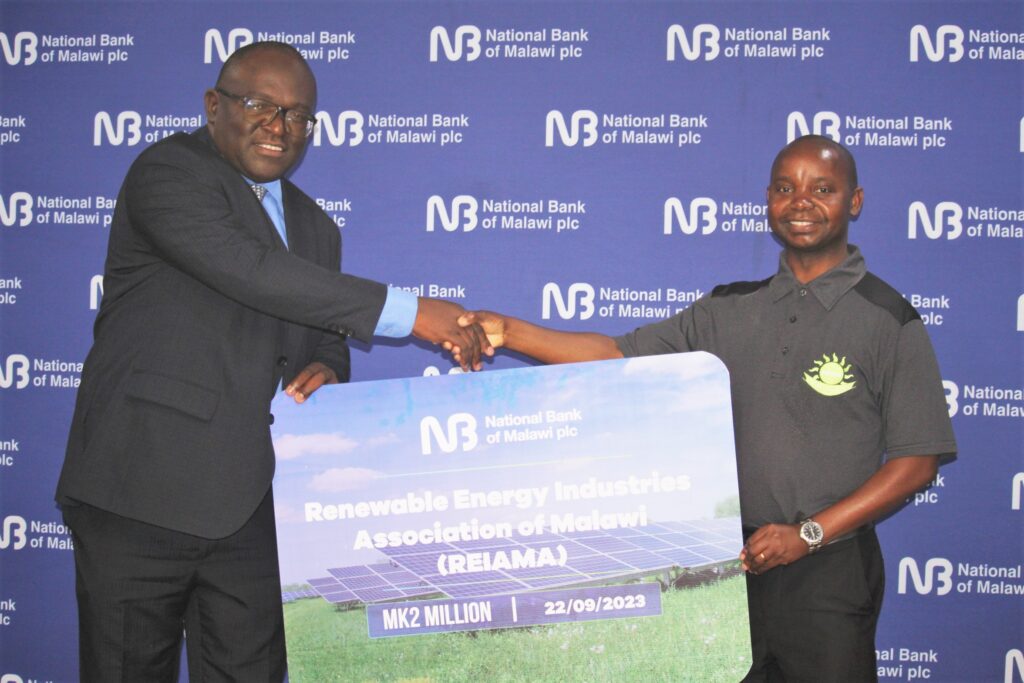 And to REIAMA, NBM Retail Banking Senior Manager Eric Bob Munthali said the Bank firmly believes in the power of partnerships and the potential of renewable energy to transform Malawi.
"Energy is the lifeblood of the economy and its sustainable development is crucial for the prosperity of Malawi and the realization of the MW2063 agenda. We understand the critical role that the energy sector plays in driving economic growth, creating jobs, and improving the quality of life," said Munthali.
REIAMA president Soustain Chigalu hailed NBM for the timely assistance towards the 2023 National Energy Conference themed 'Energy Diversification for Sustainable Development'.
"As a country, we need to work together, Banks, Renewable energy associations, government, and all sector players to ensure this vision towards Malawi 2063 as well as SDG 7 by 2030 is achieved and people have clean, affordable and sustainable energy," said Chigalu.
PRSM will hold its 2023 lake conference from October 5 to 7 in Mangochi, while REIAMA will hold its conference in Salima from October 26 to 27.