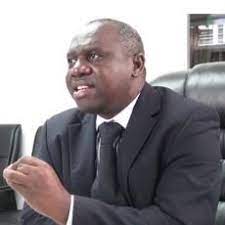 The Lilongwe University of Agriculture and Natural Resources (Luanar) has entered into a partnership with Project Innovation Centre (PIC) that will see it conducting validation trials for production of bio-organic fertiliser in the country.
In an interview, Luanar Vice Chancellor Emmanuel Kaunda said, through the PIC Malawi office, the institution is working with South African firm Optimum Mining and Engineering Solutions PTY in conducting trials for the product.
Kaunda said the first result of the trials conducted are expected in the country this week.
"We will be getting samples which we will validate once we identify fertiliser suitable for our country and one that can transform the whole fertiliser industry. These are customised fertilisers which will be suitable for each ecological region.
"We are in the infant stages but prospects are high and we expect huge government support in this initiative. We will be doing the research and our scientists have the capacity and are very keen to work on this project to end Malawi's fertiliser woes," Kaunda said.
In an interview Chief Executive Officer of Optimum Mining and Engineering Solutions Jacques Grove confirmed that they were making progress on the trials for the fertiliser.
He was quick to mention that the product would not be ready for retail sales this season but would only be used in strategic fields in Malawi to complete the trials.
"Currently, I am working on acquiring raw products, I should start manufacturing the first fertiliser by end next week that will take me two or three days and I will send some volumes to the University; so, within the next three maximum four weeks, the product should be in Malawi for testing," Groove said.
PIC Malawi Chief Executive Officer Kondwani Ngwira said, once the scientific study is approved, the company would be registered and produce the fertilisers in Malawi.
This is coming at a time Malawians are complaining about the high cost of fertiliser which rose recently to about K40,000 per 50 kilogramme bag.