Patrons of Blantyre based uptown and trendy eatery and bar, HS Winehouse have donated cholera prevention supplies worth more than K250, 000 to Chirimba Health Centre to help in the prevention of the disease which has claimed thousands of lives.
The donated items include buckets, mops, laundry soap and other household cleaning products.
Speaking during the donation at the weekend, HS Winehouse Patrons Chairperson, Alijeao Nyemera said one of the patrons who is a medical practitioner inspired the idea to support the facility after he raised concern over rising cholera cases in the city.
"We observed that Chirimba registered the most cases unlike South Lunzu and Chilomoni health centres which are also located closer to HS Winehouse and we thought it was a good idea if we support the health centre with these items," said Nyemera.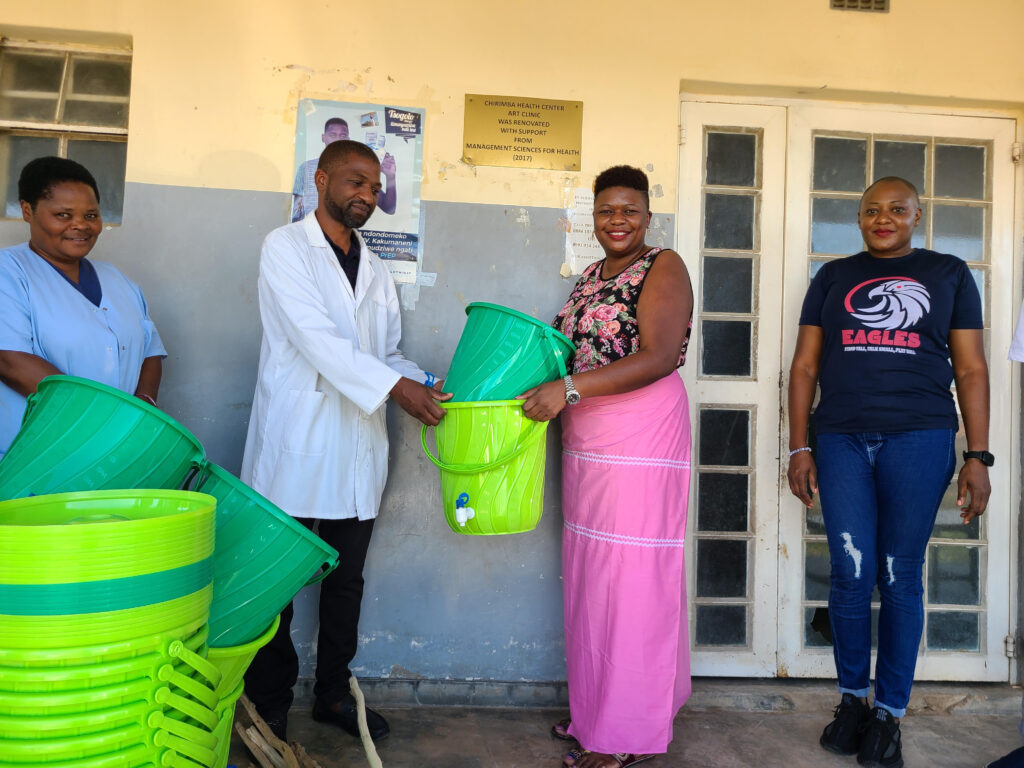 Chirimba Health Centre Facility In-charge, Twaibu Makunganya said they have registered about 57 cholera cases and at least 15 deaths in the community.
"We do not keep the patients here. We only do resuscitation and send them to cholera treatment units at South Lunzu and Gateway but we lost about 15 people due to cholera," said Makunganya.
Makunganya however indicated that the situation at Chirimba has been improving owing to interventions by their environmental health teams which also conduct civic education on cholera prevention.
HS Winehouse Patrons has a WhatsApp group with over 100 members from various professions and they mobilized themselves to contribute towards the cause, according to Nyemera.
Also present at the donation were directors of the club, Gerald Tasaukadala and Austin Jede Zimphango.