By IOMMIE CHIWALO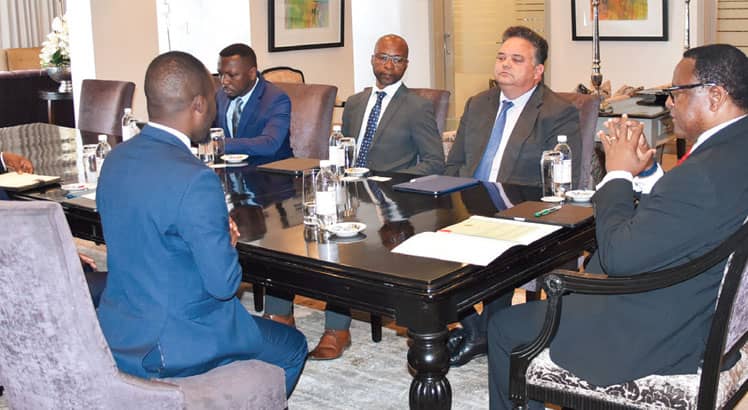 The Centre for Democracy and Economic Development Initiatives (CDEDI) has urged newly appointed Trade and Industry Minister to side with Malawians by championing reduction of sugar prices in the country.
Minister Sosten Gwengwe is back at the Ministry of Trade and Industry after spending months as a Minister of Finance.
CDEDI Executive Director Sylvester Namiwa told the press in Lilongwe that the re-assignment of Gwengwe is seen as a litmus test as to whether he will act in the best interest of the country, especially the poor majority that are affected by what goes on in this ministry.
"Having been at this ministry before, and in some respects having shown signs of delivering,
Gwengwe needs no reminding about cartels and monopolies that disadvantage Malawians and again, especially the poor majority who are failing to even afford a basic necessity such as
locally-manufactured sugar," he said.
Namiwa also called on the need to consider the plight of cane growers in Chikwawa, Salima and Nkhotakota who sacrificed their land for the sugar industry but are languishing in poverty while the sugar produced on their land is selling three times cheaper outside the country than here at home where it is
produced.
"It is against this background that CDEDI reminds Minister Gwengwe that his predecessor Hon
Simplex Chithyola-Banda gave Malawians false hopes that they would wake up one morning
greeted by reduced sugar prices on the shelves," he said.
Gwengwe has also been tipped over cartels in Trade and Industry saying are undermining efforts to resuscitate the country's economy that is currently on a life-supporting machine.
CDEDI has since given President Chakwera the benefit of doubt that the swapping of the ministerial roles of Gwengwe and Chithyola-Banda is on merit, hence, the two need to assume their roles knowing that both the President and Malawians have high expectations from them.
As a milestone towards sugar prices reduction, Minister Chithyola-Banda issued an ultimatum to the sugar manufacturers to reduce the price in addition to presiding over a series of consultative meetings of stakeholders in the sugar value chain.
According to Namiwa the initial steps taken by Minister Chithyola-Banda represented and inspired hope to Malawians that one day they would be able to afford sugar which is Vitamin A fortified, a thing which did not only endear himself to themajority poor but, also, broke the silence on cartels that are dehumanising Malawian.
Namiwa says nothing has taken away such hope and that Malawians are still hoping for that moment.
In the interest of transparency and accountability, CDEDI has also drawn Gwengwe's attention to the meeting President Dr. Lazarus Chakwera had with the Illovo Sugar Africa Chief Executive Officer (CEO) Gavin Dalglesish in South Africa in August 2023, which he attended.
The CDEDI Executive Director says, given his involvement at the meeting, and his re-assignment to the Ministry of Trade and Industry, it will only be fair for Gwengwe to appreciate why Malawians would include his handling of the goings-on in the sugar industry in their assessment of his first 100 days in office.
"So, Hon Gwengwe has his work cut out in as far as the call for sugar prices to fall is concerned," he said.