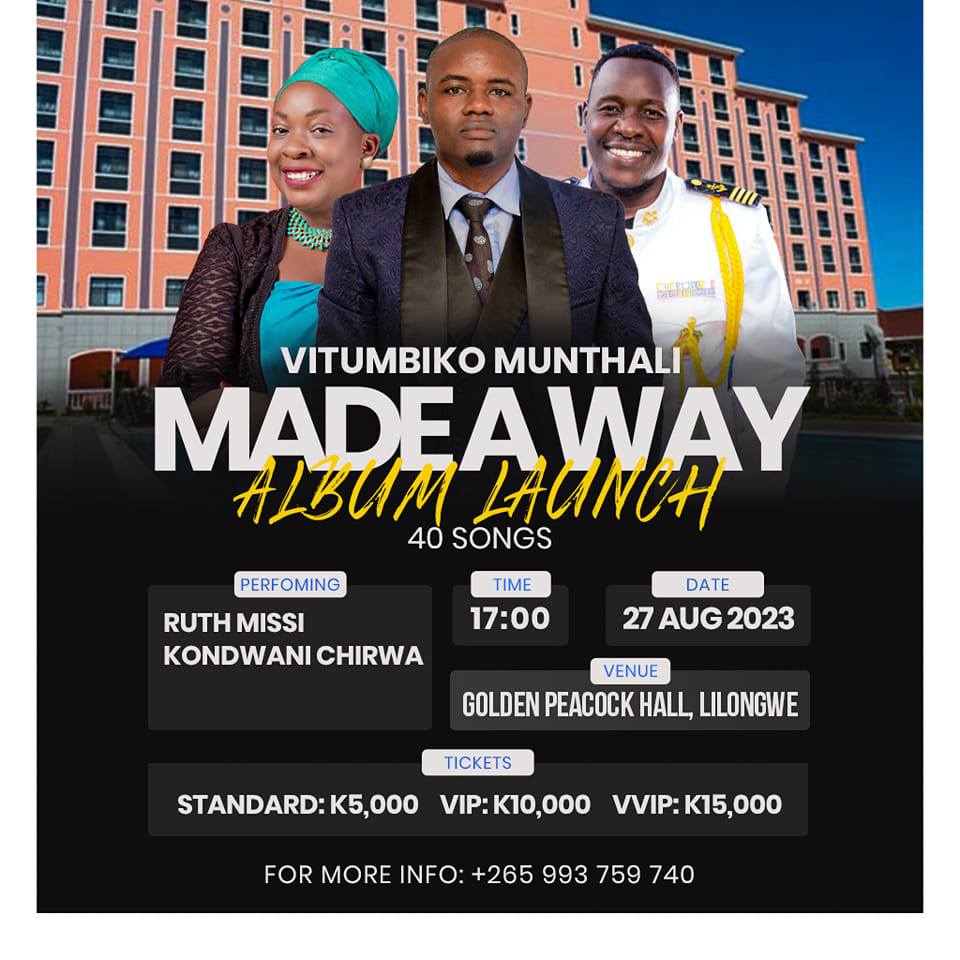 Malawi's gospel musician Vitumbiko Munthali will be on the spotlight as he launches his long anticipated album 'Made a Way'  on August 27.
The launch which is expected to be 'historic and colorful' will take place at Golden Peacock Hotel in Lilongwe.
Munthali popularly known as Vitumuzik in the music circle told the publication that the album has 40-songs.
According to Munthali, he started recording the album way back in 2017; and the project ready for the launch.
He said the album has been produced by a crop of award winning producers namely Lulu, Lloyd Phiri and Viwe.
In Made a way album, Munthali collaborated with a number of artists such as gospel songbird Ruth Missi Thindwa and Kondwani Chirwa who will also spice the launch.
Standards tickets for the launch are going at MK5000, VIP at MK10, 000 while VVIP at MK15, OOO only.