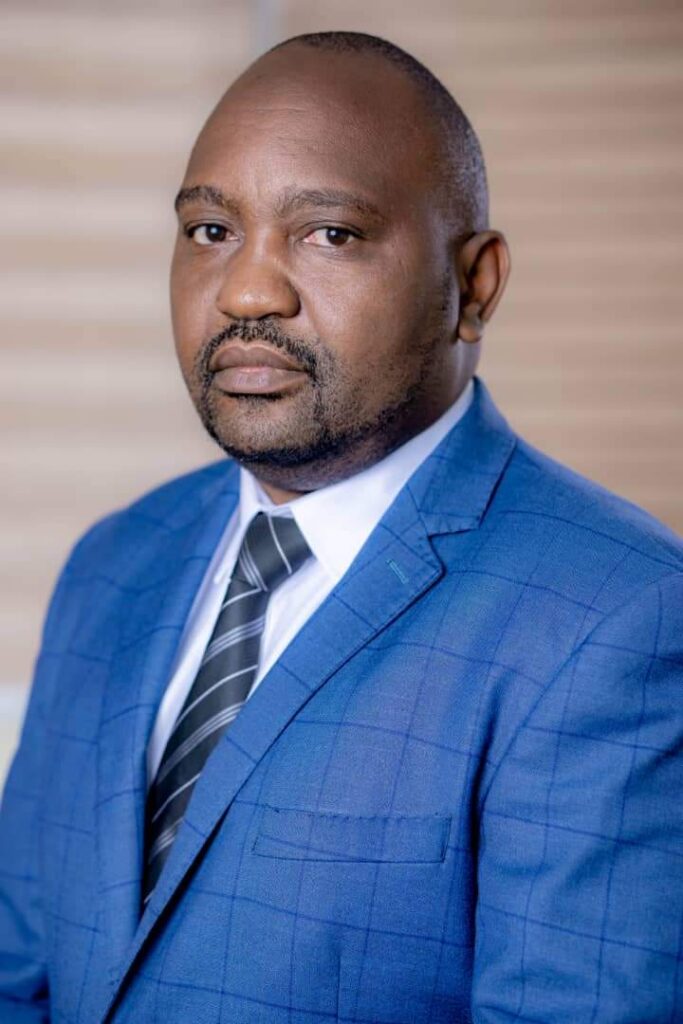 Wednesday 15, 2023 will be a glittering night when TNM Plc—long-term sponsors of the country's top drawer football league—will decorate outstanding players and journalists to seal the 2022 TNM Super League.
Speaking ahead of the night scheduled for Amaryllis Hotel in Blantyre, Acting Chief Executive Officer, Lloyd Gowera said the awards gala gives TNM Plc the opportunity to reward and recognize individual brilliance in key categories of players, clubs and media.
"The end of every TNM Super League season is a time to look back at the Who's Who of the local football industry for players and media practitioners. On Wednesday, TNM will pay special tribute to the heroes of the just ended season by decorating and bestowing upon them the medals of recognition they deserve," he said.
He said the 2022 season was one of the most exciting in recent years as it marked the return to total football action after Covid-19 lockdowns, and that this is reflected in the tight competition for the awards slots in all the key categories.
In the football awards category, players and managers will slug it out for honours in seven categories namely; Goalkeeper of the Season, Defender of the Season, Best Midfielder of the Season, Coach/Manager of the Season, Top Goal scorer of the Season, Rookie of the Season and Player of the Season.
The outstanding players were identified through voting using a monkey survey system. Voters were Team Coaches, Captains and members of the media.
In the media awards category, eight awards are up for grabs in categories of Print, Radio, Television, Radio Commentary, Online, Photography (Still and Video) and Analysis. The media awards are adjudged by an independent panel comprising media scholars and experienced practitioners.
Full List of Nominees;
1) FOOTBALL AWARDS

1.1. GOAKEEPERS

· Pilirani Mapira

· Brighton Munthali

· Richard Chimbamba

1.2. DEFENDERS

· Miracle Gabeya

· Paul Ndhlovu

· Stanley Sanudi

· Gomezgani Chirwa

1.3. ROOKIE

Patrick Mwaungulu
MacDonald Lameck
Gift Chunga

1.4. MANAGER

Kalisto Pasuwa
Elijah Kananji
Charles Kamanga

1.5. MIDFIELDER

Chimwemwe Idana
Chawanangwa Gumbo
Patrick Mwaungulu

1.6. PLAYER OF SEASON

Patrick Mwaungulu
Paul Master
Gomezgani Chirwa
Babatude Adepoju


1.7. TOP GOAL SCORER

Babatunde Adepoju

2.0. MEDIA AWARDS CATEGORY

The Nominees are:

2.1. Print

Mabvuto Kambuwe
Garry Chirwa
Joy Ndovie


2.2. Radio

Frank Kandu
Richard Tiyesi
Norbert Jameson
Titani Willard

2.3. Television

Idah Mwambazi
Tadala Manda
Hankey Chimtengo
Mphatso Chakhadza

2.4. Online

Edwin Mbewe
Eric Chiputula
Anthony Isaiah
Pemphero Musowa
McLloyd Kadzingo

2.5. Photography (Television)

Taufiq Chipinga
Richard Issa

2.6. Photography (Still and Print)

Emmanuel Simpokolwe
Bobby Kabango
Chifundo Zigunde

2.7. Commentator (Radio)

Williams Gondwa
Steve Liwewe Banda
Bright Kanyama
Peter Fote
Innocent Chitimbe

2.8. Analysis

Garry Chirwa
Mabvuto Kambuwe
Eric Chputula

Gowera said the awarding process in the TNM Super League awards continues to undergo improvements focusing on quality, efficacy, impartiality and excellence.

"This year's awards saw the adoption of digital media tools to aggregate, score and assess winners. For the media awards category, we launched a separate website which was used to collect entries from journalists and acted as a platform for sharing of information.
In the player segment, the voting used an electronic tool, and overall, this has helped improve our efficiency in identifying winners," said the Acting CEO.