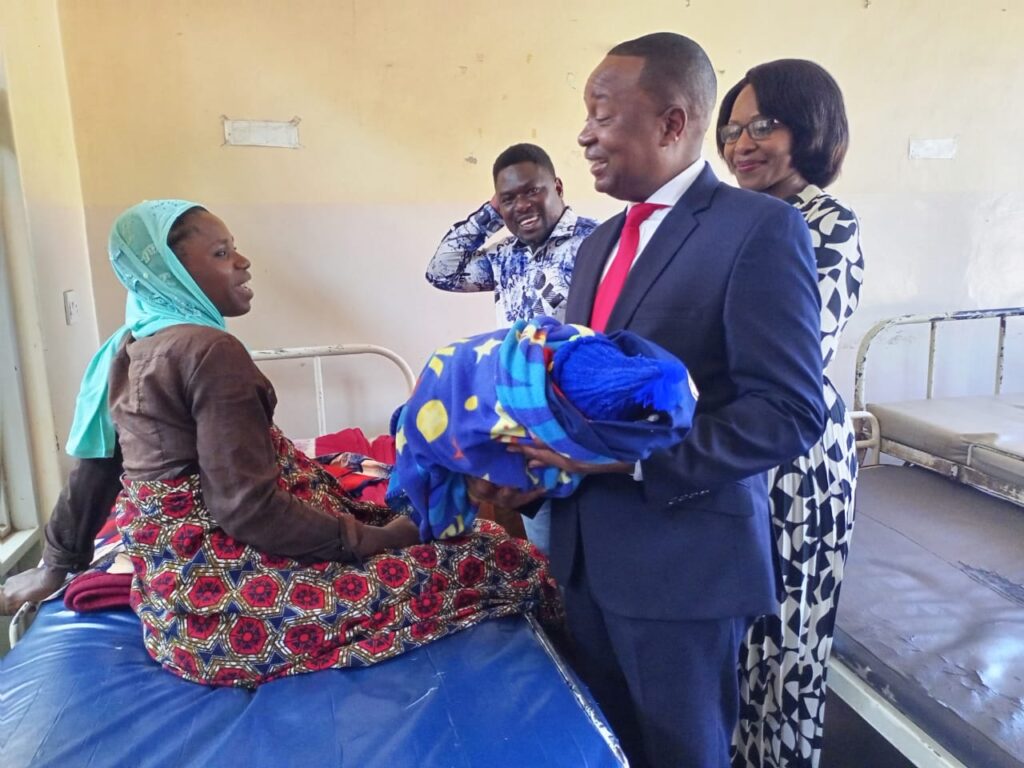 Former Reserve Bank of Malawi (RBM) governor Dr Dalitso Kabambe has today celebrated his 50th birthday in style by cheering new born babies at Bwaila District Hospital in Lilongwe.
Dr Kabambe was born on 17 November at the very same Hospital (Bwaila). He decided to celebrate this day with new born babies as one way of expressing his felicitations to mothers and also gratitude to nursing and midwifery medical experts for providing services outstandingly.
During the visit, Dr Kabambe donated assorted items and envelopes of cash to 58 new born babies at the hospital.
Dr Kabambe was accompanied by DPP's central region top-officials including Regional Governor Hon David Kambalame and Director of Women Hon Kunje.