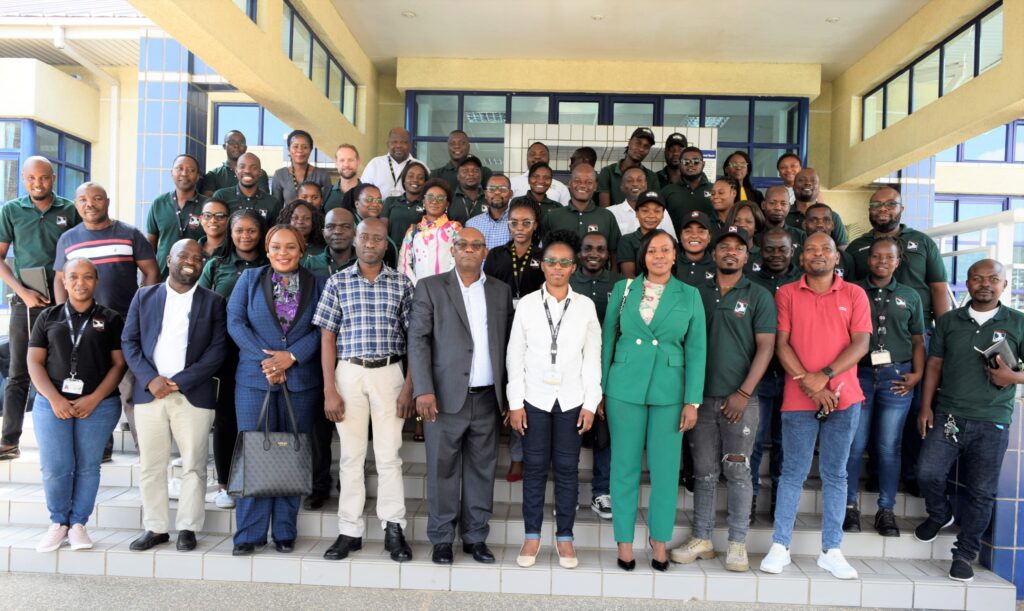 The Competition and Fair-Trading Commission (CFTC) has trained 50 Castel Malawi staff from the Commercial, Sales and Marketing department in the Southern Region, on compliance and consumer rights.
CFTC Director of Legal Services, Apoche Itimu said they facilitated the training after being approached by Castel Malawi to impart knowledge on compliance and consumer rights.
"Training was about obligations of businesses under the Competitions and Fair-Trading Act and the Rights of Consumers. This was just to ensure that Castel Malawi takes matters of competition and consumer protection in Malawi seriously. We have also guided them on how they can come up with a compliance program as an institution and how they can conduct audits on competition and consumer protection issues."
"It was a very good interaction because we had an audience that was able to engage, ask a lot of questions and we also learnt a lot of thigs from the Castel side, and we believe that everyone is committed to making sure that going forward they continue where they have been complying and where they need to improve, relevant improvements will be made," said Itimu.
Castel Malawi's Commercial Director, Nelson Zoto said the training was significant for the people in his department as they will be equipped with enough knowledge on compliance as they serve customers.
"The training was significant because we are commercial players in the market, which means that we have customers, consumers and other stakeholders that consume our products. So, it is important that we equip the team with knowledge of compliance and competition as we trade with the market at large. As a company we engage our employees, but we have a new team and it is important that we make sure that they are also well informed about the issues which they will be dealing with when they go to the market. Therefore, they need to be well conversant with the regulations and should be compliant," said Zoto.
Castel Malawi Human Resources and Corporate Affairs Director, Gloria Zimba said they expect a lot from the participants in terms of compliance with the laws.
"This training was important to our commercial team because things are changing, the laws are changing every day. So, if we are behind on what the law requires on the market, we will not be compliant and therefore we find ourselves on the wrong side of the law. Now that CFTC facilitated the training to update the commercial team, not only on the revised laws and revised fines, but also to give them more knowledge on fair trading, so that they perform and execute their duties better, "said Zimba.