By Iommie Chiwalo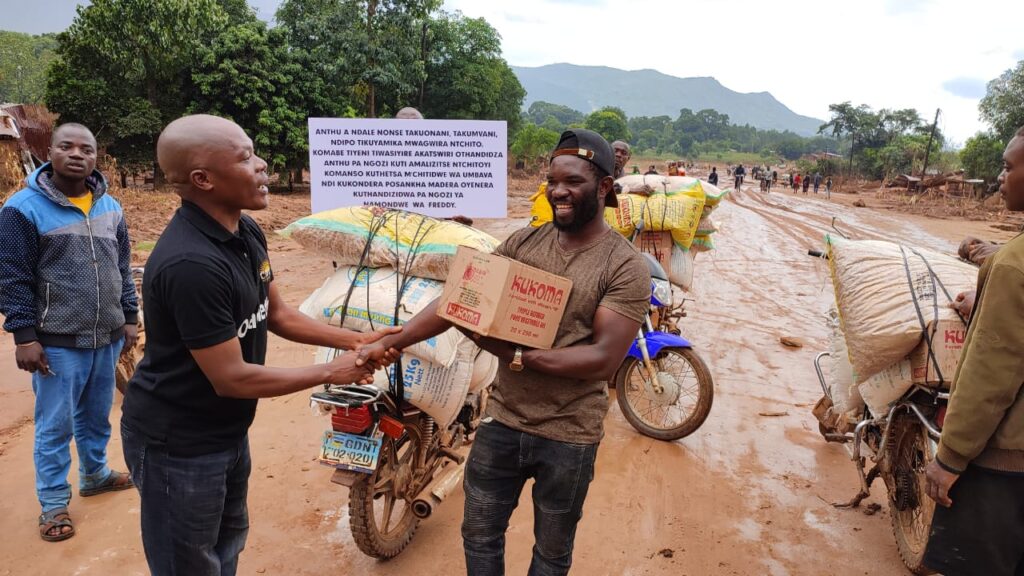 The Centre for Democracy and Economic Development Initiatives (CDEDI) has challenged politicians to leave the cyclone Freddy national relief response to technical people in a bid to address glaring cases of selective response and duplication of efforts.
Meanwhile, CDEDI has donated assorted items to Tropical Cyclone Freddy survivors in Mulanje who according to a concerned citizen, Emmanuel Elijah has confirmed that is was the first assistance arriving at the camp.
Elijah said that out of all the many camps that are accessible, Nanchidwa camp has been neglected because of the impassable roads.
He has since said is grateful to CDEDI for the timely donation saying other organisations need to emulate the gesture.
"We are short of words, all I can say is that on behalf of the people I am grateful for the generosity demonstrated by CDEDI and I'm urging other well wishers to emulate the king gesture," said Elijah.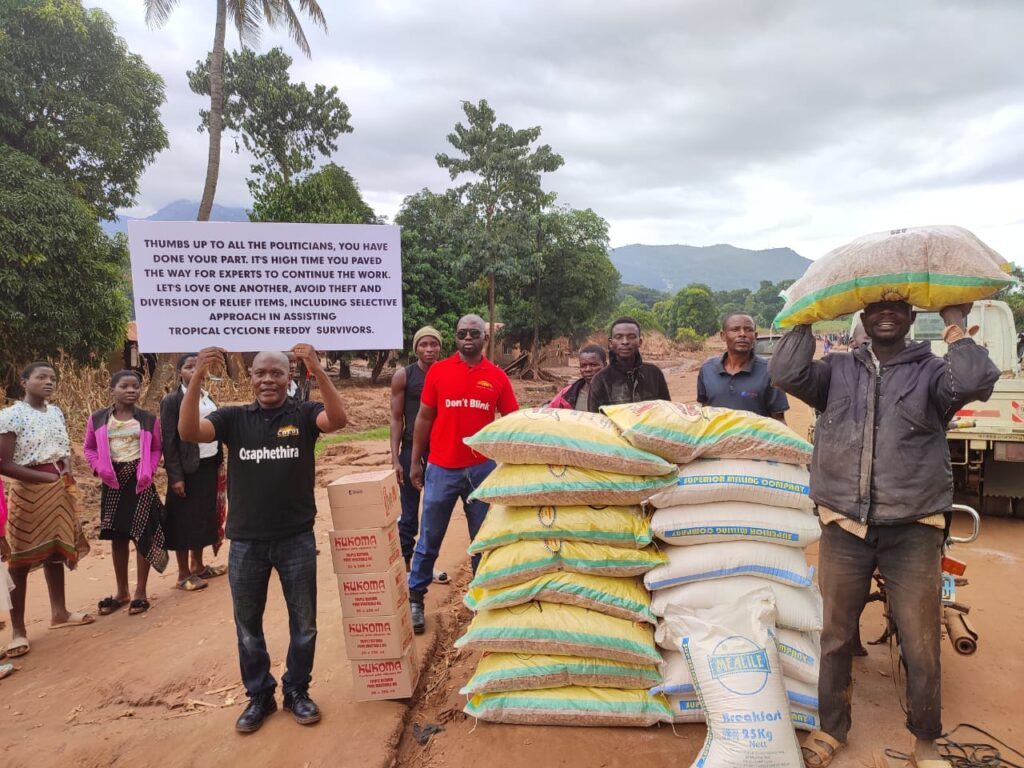 On his part CDEDI Executive Director Sylvester Namiwa said his organisation thought it wise to reach out to the survivors at the camp especially considering that it is among the neglected.
He said even that the donation is not enough but it will make a difference to the survivors.
The camp is hosting 450 people.
The CDEDI Executive Director has also called on politicians to leave everything in the hands of technical people so as to efficiently actualise recovery.
"The politicians visibility has been highly appreciated and is enough time that leave everything to technical people as there are so many irreparable damages. In so doing it will move from an impression of politicizing the damage created by the cyclone and in the process reaching meaningful recovery," he said.
On a bigger picture, Namiwa has said that Malawi needs to implement National Land Audit so that people are given proper land for settlement saying the much affected by Cyclone Freddy survivors are those whose land was grabbed at gun point by white settlers.
He has since called for revision of land tenure which it is evidently exists at the disadvantage of local people.