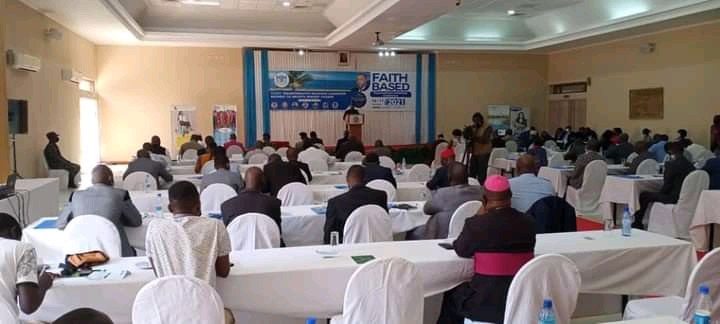 Workaholic Vice President Dr. Saulos Chilima has commended the faith community for contributing positively towards the social-economic development of the country despite the Coronavirus scare.
Chilima was speaking in Mangochi district on Thursday when he was presiding over faith Based Organization Leadership Conference.
According to Chilima, faith leaders have a crucial role to play in the social-economic development of the country.
Chilima said the Malawi Vision 2063 blue print can only be achieved if faith leaders join hands with the government.
He also called upon faith leaders in the country to be vigilant in the fight against corruption, which he described as an enemy to development.
The Malawian Vice President, Dr. Chilima further called upon Malawians to change their mindset saying 'mindset' change is key to development.