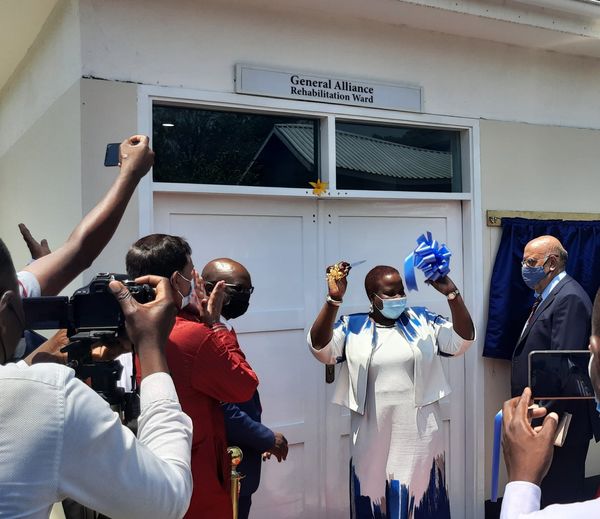 General Alliance Insurance Limited has donated a ward worth K50 million to Kachere Rehabilitation Centre in Blantyre in a bid to accommodate increasing number of patients treated at the facility.
Director for General Alliance Insurance Limited Modecai Msiska SC said the company recognizes the important role that the centre plays in offering intensive rehabilitation services hence the support.
Msiska further asked government to rehabilitate all health related infrastructure to ensure that citizens are receiving treatment in a favorable environment.
"It is sad that most donated buildings and items are lying idle yet citizens are struggling to access better services in different public health facilities. But as private sector, we are committed to help government in addressing some of the challenges rocking the health sector," he said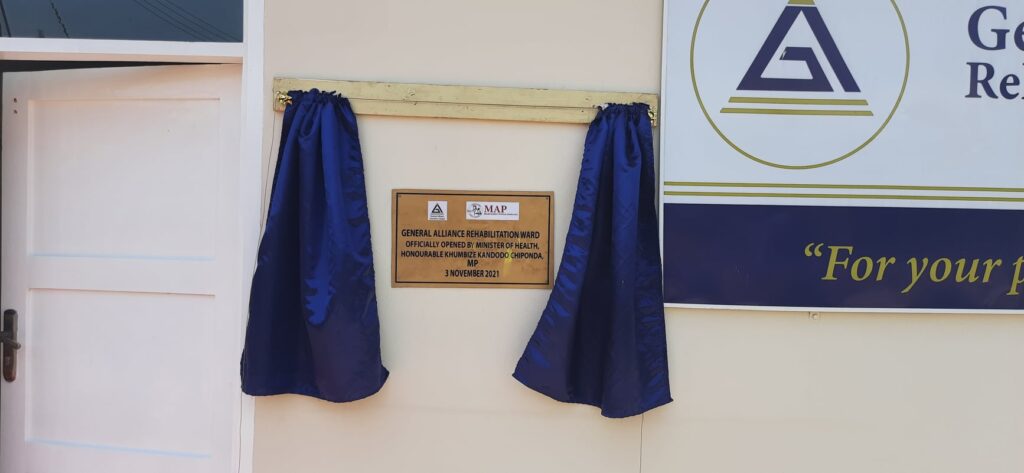 In her remarks after opening the newly constructed ward named General Alliance Rehabilitation Ward, Minister of Health Khumbize Kandodo Chiponda expressed heartfelt gratitude to General alliance Limited for adding value to the health sector.
Chiponda further said government is working tirelessly to promote quality health services in the country.
"We are very grateful as you are aware that the last 12 months, there have not been easy for everyone including the private sector due to Covid-19, but General Alliance Insurance Limited they had undertaken to support us with this wing.
"We recently launched a rehabilitation policy at the headquarters level and this policy will help us to address some of the challenges faced by Kachere Rehabilitation Centre and other hospitals in the country.
Kachere Rehabilitation Centre is Malawi's only medical facility designed to provide intensive medical rehabilitation to people who have met with a disabling condition such as stroke, road traffic accident, industrial accident, tumors and disease.