Petroleum Importers Limited (PIL), a consortium of private oil marketing companies has re-launched cargo train fuel transportation using Nacala Logistics fuel wagons, which will reduce costs and benefit the consumer in the long run.
Speaking during the first offload of fuel from cargo train wagons after a seven month break at Total energies Malawi Limbe Depot, PIL General Manager Martin Msimuko said they intend to increase the use of transporting fuel through cargo trains to 20 % by the end of the year. Currently the ratio is at 5%.
"Our shareholders (Puma, Petroda, Total and Vivo) believe that rail transport is a solution for fuel transportation in Malawi as it has several advantages and just to mention a few, low cost of transport as it can bring more wagons at once with less losses and lesser emissions," said Msimuko.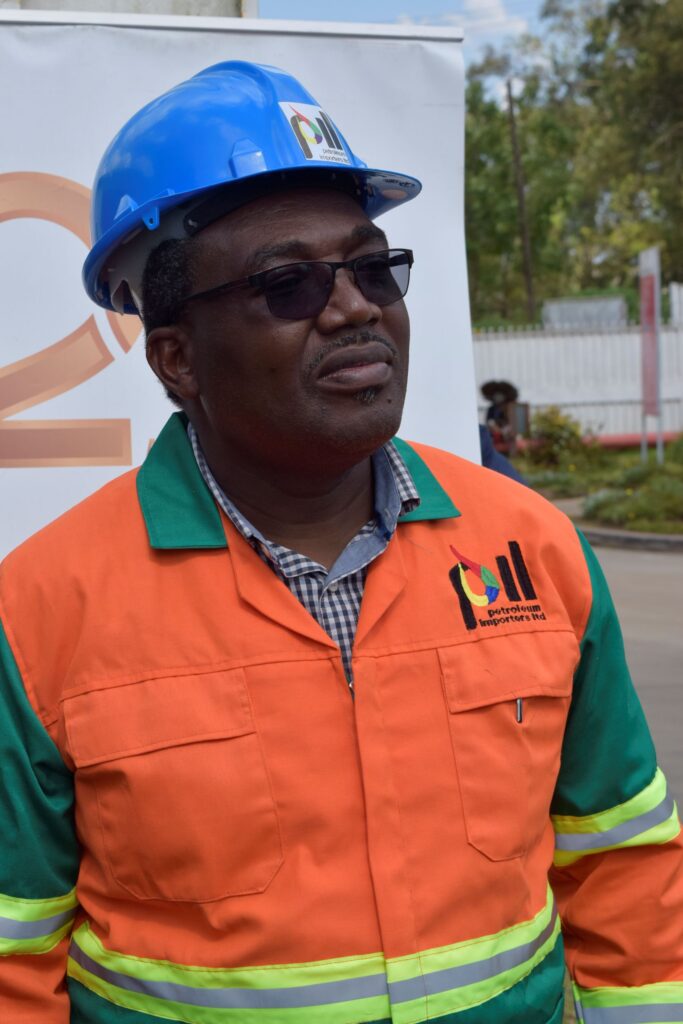 He said PIL as a company has a requirement of bringing 20% of their products every year through rail as part of ensuring supply security into the country.
"PIL is the only fuel importing company that has been using all the three supply routes in the country. This gives us flexibility to always be ready to switch supply routes at any given time in case one of the routes becomes disrupted due to various reasons."
"You will remember a few years ago we had roads in our neighboring Mozambique made impassable by tropical cyclone Idai, rail from the port of Nacala then provides a good alternative as the suppliers would easily transfer products and start supplying through this as an alternative to the port of Beira."
"We would like to applaud Nacala Logistics for the resumption of this train service after a break of over 7 months, our call to them is that they do not stop so that they can support our resolve in ensuring fuel security into the country through rail. We urge Nacala Logistics to complete works on the line to Lilongwe so that we should be able to deliver there too," said Msimuko.
Total Energies Malawi Operations Manager George Nyondo said their rail siding at Limbe Depot has been in operation since the construction of the depot some 20 years ago to make it easier for the company to receive fuel through cargo trains.
"It is quite refreshing that PIL management is striving so hard to make sure that our facilities and investments are utilized and optimized. Fuel transportation by rail is quite vital because in addition to the fact that it can contribute massively to the economic gains of the country, it is also very convenient and easy to use as depot operators in handling product through wagons," said Nyondo.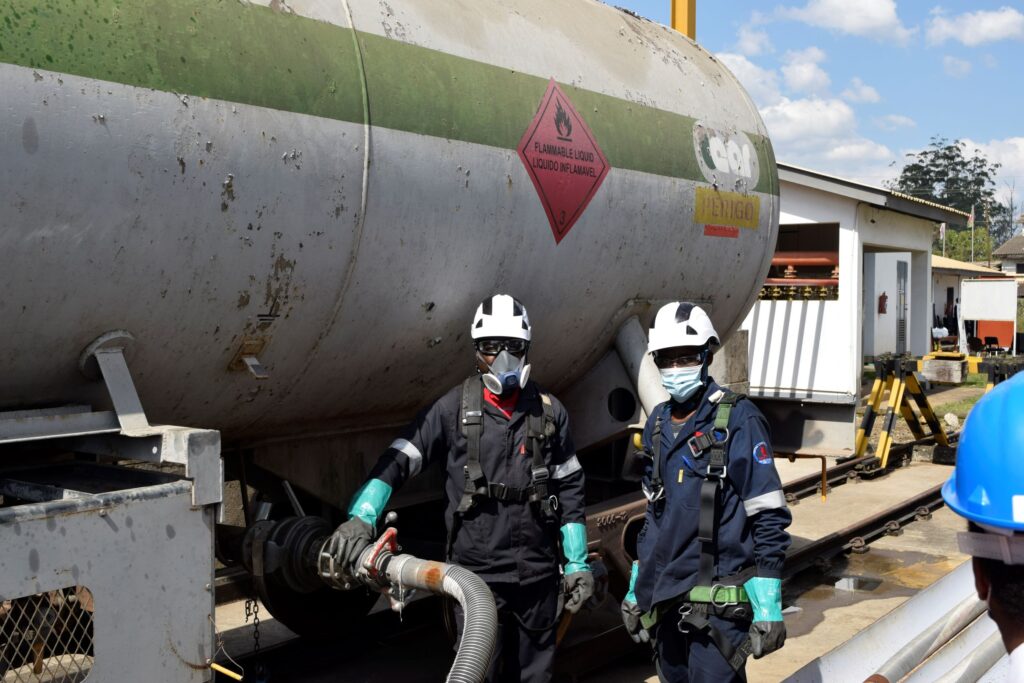 Nacala Logistics Commercial Manager Commercial and Marketing Manager Kennedy Kwerani said his company has the capacity to transport fuel in the country using rail and said at 20% is below its capacity.
"The ambition of PIL to transport 20 percent of its fuel by cargo is actually below its capacity. The desire to achieve the legal requirement of bringing in 20% of fuel through cargo trains set by Mera should be to grow the volumes so that we can lobby for a change in the energy laws to increase the number because we have the capacity to bring in more," said Kwerani.