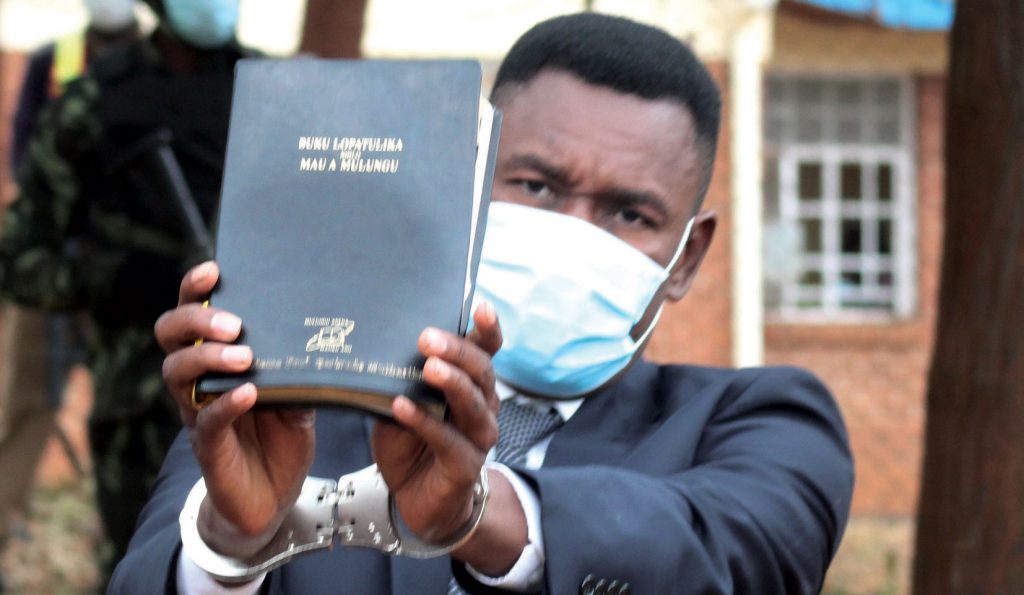 Concerned Malawians are sympathizing with former President Professor Peter Mutharika's private body guard Norman Chisale who is being psychologically tortured by President Lazarus Chakwera's Tonse administration with cooked up charges.
This follows a recent application by Chisale to have one of his bank accounts unfrozen; an application which was objected by Attorney General, Thabo Chakaka Nyirenda and Director of Public Prosecution, (DPP) lead counsel, Pilirani Masanjala.
In a viral audio clip made available to the publication, a concerned citizen Comrade Redson Munlo a leader for Mass Movement for Revolution has described the actions by the state as 'torture and political persecution'.

While applauding the courts for handling Chisale cases professionally, the vocal activist Munlo said: "Norman Chisale is a retired soldier, and has worked two former leaders namely Bingu and Peter Mutharika; therefore it is not on to question his source of wealth. It is very unfair to freeze his bank accounts"

The fearless Munlo then called upon AG Thabo Chakaka Nyirenda and the DPP to soften their hearts on Chisale and allow him to access his bank accounts. He further asked Chakaka Nyirenda to stop fighting personal battles using public office.
"Chakaka Nyirenda is using public office and legal instruments to fight his personal battles," fumes Munho, adding that the AG is being used by Malawi Congress Party (MCP) administration to harm political opponents.
He then called upon all meaningful Malawians to prevent injustice by standing with Chisale and other Malawians who are being victimized by Tonse administration using the office AG's and DPP office.
Meanwhile, both the offices of the Attorney General and Director of Public Prosecutions are yet to comment on the accusation by Munlo.
Chisale recently applied to the Supreme Court of Appeal, asking it to stay civil proceedings regarding the forfeiture of his property and refer constitutional issues arising out of the matter to the Chief Justice for certification.