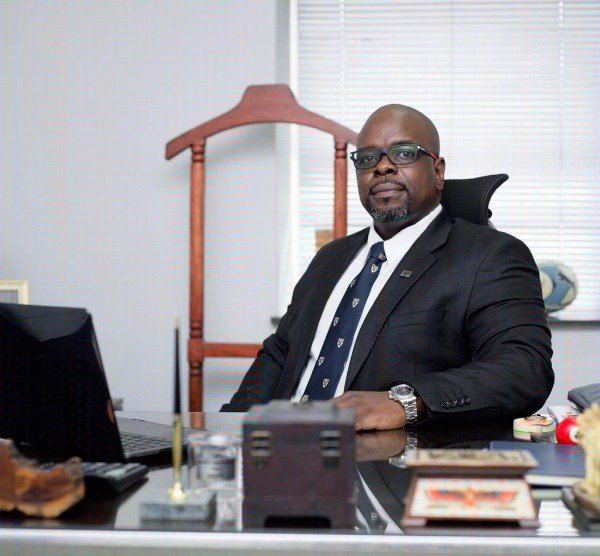 The season of Joy is upon us and DStv customer can expect a wide selection of content to please the whole family including special Festive line-ups, a pop-up channel, key sporting events and more – and the convenience to watch it in anywhere and anytime using the DStv app, which allows customers to download shows and movies to watch them offline at their convenience.
Great entertainment awaits with a content slate guaranteed to keep viewers of all tastes in a joyful mood – from movie enthusiasts, sport fanatics, kids, and lovers of drama and intrigue.
"As part of our commitment to ensure that our valued customers have an enriching entertainment experience, and as Africa's most loved storyteller, we take the Festive period very seriously and have a special line-up in store to ensure that all members of the family are catered for, says Gus Banda Managing Director of MultiChoice Malawi.
This wide range of added entertainment includes the Nigerian Festivals Holiday Channel (DStv ch.198) which will show, among others, live broadcasts of the annual The Outpouring crusade on Sunday 7 November; The Afrimma Awards which celebrates the rich musical heritage of African continent on Sunday 21 November, and a night of powerful music with The Pepsi Lituation Experience on Boxing Day (Sunday 26 December).
DStv customers can also continue to enjoy world class series and reality content on the recently launched ME channel (DStv ch.115). Catch firm favourites like Legacy, American Idol S4 and Power Book II: Ghost S1.
In December, Lifetime (DStv ch. 131) will be jam-packed with a Christmas-movie line up with titles such Snowed Inn Christmas, A Gospel Christmas and many more. Universal TV has a daily 15:00 CAT Festive film slot throughout the month while BBC Lifestyle and Food Network bring you plenty of specials to help you prepare delicious Festive meals with renowned chefs like Nigella and Jamie Oliver.
With the vast selection of Festive content to choose from, DStv customers also have the choice of how they view. Whether you want to stay up to date and watch content in real-time or catch-up on the latest shows at own your time or stream live TV on-the-go, whenever and wherever – DStv has you covered!
The DStv App – downloadable on the iStore for iPhone users or Play Store for Android users – allows customers the option to view Live TV on their mobile devices wherever a WIFI connection is available or download selected content to view later when they are offline. Furthermore, the fact that content is viewable on different devices at one time, means family members can watch what they want at the same time with no remote-control wars in the household!
Movie nights are also widely catered for, as viewers on all DStv packages have the option to catch the latest blockbusters through the new Add-Movies functionality which allows customers to add additional premium movie channels to their existing DStv packages at a fraction of the price!
Young minds will also be entertained and educated through the wide of kiddies programming including Christmas Again?! on Disney Channel and an all-day Festive stunt on Da Vinci both on Friday 24 December and a Boxing Day festive marathon on Nickelodeon with holiday episodes from SpongeBob, Henry Danger, School of Rock and more!
Moreover, viewers will continue to be given unrivalled access to the most thrilling variety of sporting action anywhere in the world, and the months of November and December of 2021 will only see the volume turned up even higher! From the ongoing ICC Men's T20 World Cup to the skills and brilliance of the NFL and NBA on ESPN, and everything in between. Football fans will cheer at SuperSport's world class coverage from the likes of the Premier League, La Liga, Serie A, and UEFA Champions League, as well as a clutch of key World Cup qualifiers in Europe from 11 to 16 November.
The 2021 Formula 1 season will draw to a close with races in Mexico, Brazil, Qatar, Saudi Arabia and Abu Dhabi through November and December, while WWE will feature pay-per-view events Survivor Series and TLC: Tables, Ladders and Chairs before the year is out, and the UFC brings the best fighting action, including the 'Nigerian Nightmare' Kamaru Usman defending his welterweight title. Golf's PGA Tour will see action from the WWT Championship, Houston Open and RSM Classic, while tennis fans can enjoy the WTA Finals and ATP World Tour Finals.
DStv offers an outstanding range of riveting entertainment to suit all tastes and at your viewing convenience! Why wouldn't you want to Choose Joy with DStv this festive season?! Subscribe or reconnect today! For more information on the line-up, visit dstvafrica.com