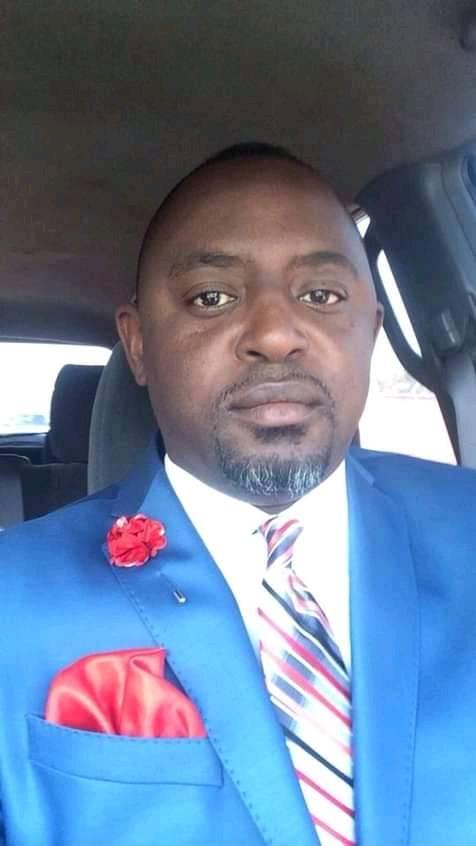 The awarding of multiple multi-billion Kwacha contracts to a Chinese firm, China Civil Engineering Construction Corporation, under the Tonse Alliance administration did not just happen – it appears the highest office of the land is being linked to underhand operations and kickbacks with the company.​
Anonymous sources have confirmed that two weeks ago, the first-born son to Malawi's Head of State, Reve​rend Nicky Chakwera was in Sandton in South Africa to collect a 'consignment' of what is believed to be a kickback from the Chinese contractor.
​CCECC's Monopoly of Contracts
The awarding of a contract to CCECC to relocate water pipes off Lilongwe's six-lane Kenyatta Road project, which it is also implementing, adds to several other projects awarded to the same company.​
On April 11, 2022, the government published a notice of intention to award consultancy services and works contracts to five companies, two of which were the same company: China Civil Engineering Construction Corporation.​
In the first case, under procurement number RA/ DEV/BT-MHG/2021-2022/02, the company has been awarded a contract to upgrade 20 kilometres of Lirangwe- Chingale-Machinga Road (S139/7401) to the tune of K7.2 Billion.​
The same company has also been awarded a contract for capacity improvement of Kaunda Road (Bingu National Stadium Roundabout- Chendawaka Junction) under procurement number RA/DEC/ LLC/2021-22/06 at the cost of K8.5 Billion.​
The government through Lilongwe Water Board has also awarded China Civil Engineering Construction Corporation of Post Office Box 30336, Lilongwe, Malawi, a contract to relocate water pipelines for capacity improvement of Kenyatta Road and Sharrar Street in Lilongwe.​
And on March 17, 2022, Lilongwe Water Board wrote the Public Procurement and Disposal of Assets Authority asking for a No Objection to grant the award to the company under contract number LWB/W/KSR/22/1.​
"I write to seek your approval for Lilongwe Water Board to proceed with the award of contract for procurement of works for relocation of water pipelines for capacity improvement of Kenyatta Road and Sharrar Street as follows: recommended bidder; China Civil Engineering Construction Corporation P.O. Box 30336, Lilongwe, Malawi; contract price MK5.2 Billion.
"We attach hereto minutes of Internal Procurement and Disposal Committee (IPDC) meeting in which this matter was discussed, the bidder document, bids and the bid evaluation for the above noted tender which was realized through Open Tender Procurement Method for your review and approval," reads the letter from LWB.​
Bid opening minutes dated February 25, 2022 show China Civils was the fourth lowest bidder at K5.2 billion. The other three lowest bidders were Victory Vision Construction at K3.4 million, Malbro International Ltd at K4.8 billion and Project Group Ltd at K3.6 billion.​ This was made possible, it is believed, under instructions from the powers that be.
China Civil Engineering Construction Corporation, while it is awarded a contract to relocate pipelines on the Kenyatta Road and Sharrar Street, it is also awarded the contract to upgrade the same Kenyatta Road and Sharrar Street to a six-lane road with installation of street lights-all costing about K20 billion.​
President Lazarus Chakwera launched this project in August 2021. It was supposed to be completed in 18-months but almost 10 months later, there is no progress on the road.​
Centre for Social Accountability and Transparency (Csat) has since wondered if the China Civils would be able to implement all the projects to desired quality and in time.​
"Does this company have the capacity to handle all these projects simultaneously? I am afraid this might delay completion of the projects and it might even compromise the quality of work," Csat Executive Director Willie Kambwandira said.​
And indeed, as stated above, there's already poor management of contract time on the projects.
Also adding his views is Human Rights Defenders Coalition (HRDC) Chairperson Gift Trapence.​
"It's high time that government should spread the risk by also giving opportunity to other companies who are equally good. We used to see the same trend during the time of DPP where some contractors were more preferred than others. This is also a recipe for corruption. Let government and government departments level the ground by also giving equal business opportunities to equally professional and capable contractors," he said.​