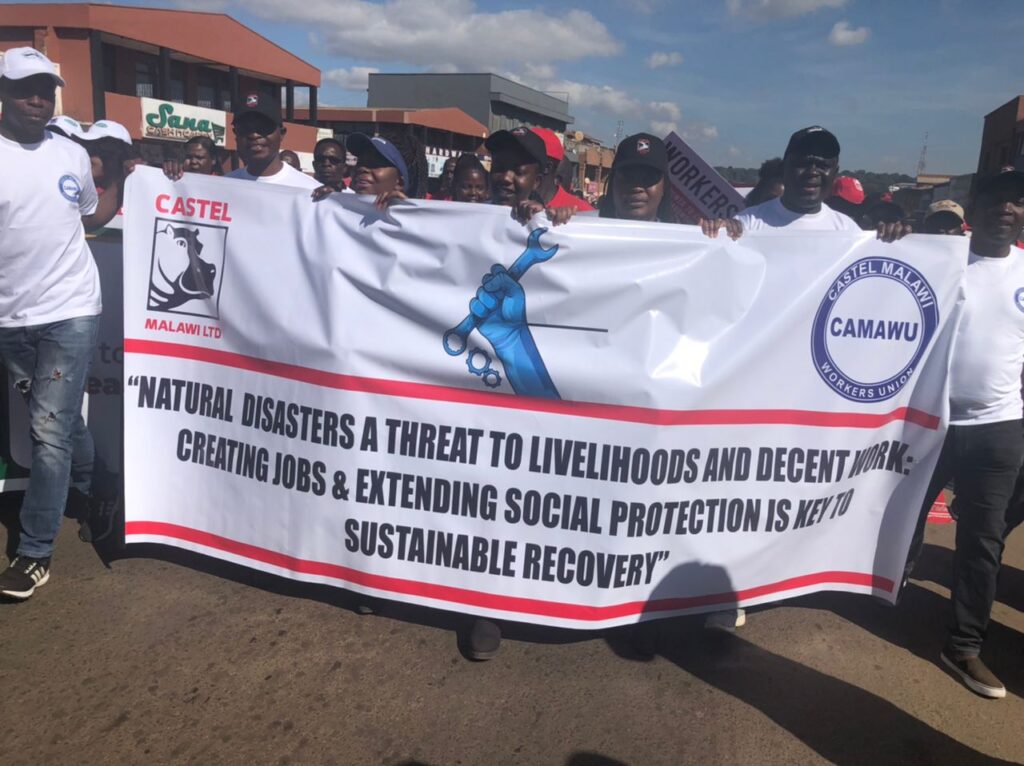 The giant alcoholic beverages producer, Castel Malawi Limited says it values the welfare of its employees including their health and safety.
Castel Malawi Director of Human Resources and Corporate Affairs Gloria Zimba spoke on Monday when the company joined the commemoration of the International Labour Day in Lilongwe
President Lazarus Chakwera led the commemorations which combined with the World Day for Safety and Health at Work which falls on April 28th each year.
"Health and Safety of our employees is one of the pillars under our Corporate Social Responsibility (CSR) at Castel Malawi Limited. We are therefore one of the companies that prioritizes the welfare of our employees through various policies and interventions."
"Castel Malawi has a registered workers union, Castel Malawi Workers Union (CAMAWU), which is a voice for all its employees. CAMAWU works under the union mother body, Malawi Congress of Trade Unions (MCTU). This enables the industrial relations environment of Castel Malawi to always aim towards provision of decent work and protection of employees' rights," explained Zimba
In his speech, President Chakwera said: "We need to join hands in pursuing and implementing policies and programs that address the challenges of youth unemployment, decent work environment, protection of worker's rights and expanding social protection, all as part of the post-disaster recovery plan."
Minister of Labour Agnes NyaLonje commended companies in the country for adhering to safety measures in their workplace.
This year's Labour Day theme is "Natural disasters a threat to livelihoods and decent work: Creating Jobs and extending social protection is key to sustainable recovery".